how to transition your wardrobe for autumn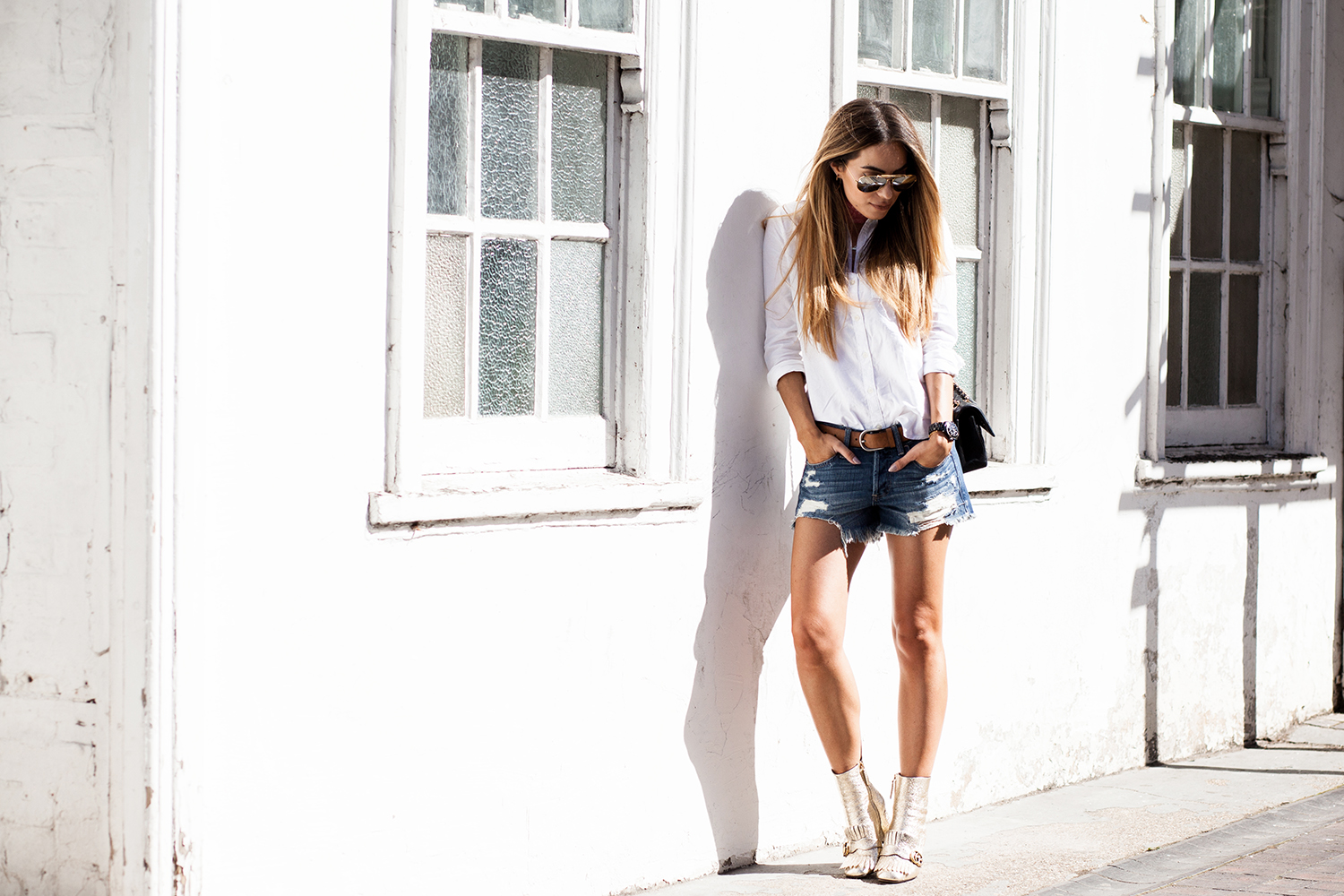 26th September 2016

Lets not beat around the bush, the transition seasons are pretty special, the colours and  those bright fresh mornings fill me with excitement every time I wake. But dressing for them is another ball game entirely and I'd be lying if I said I hadn't been caught out a few times by the erratic weather, we all remember my Chanel Espadrille experience now don't we, hashtag footwear fail. Fabrics get thicker, layering gets more fun and the tones and textures of everyday outfits begin to change. So for a fool proof dressing this "Pre Fall" you can find some helpful hints below. Winter White Shirt I wonder if my love affair with the white shirt will ever fade but for now I am looking for all the ways to up my shirt game each season. Out with the light weight linens and in with some thicker, heavier Cottons, the newest being this Oxford Shirt from Abercrombie & Fitch. A brand that is not only running things in the shirt department but also taking destroyed denim to another level but we shall get to that later. This 100% Cotton Oxford shirt offers a durable yet preppy-casual addition to your pre-fall wardrobe, perfect for layering over basics or layering under biker jackets meaning should the weather suddenly and dramatically change as it is so well known to here in the UK, you are just a layer or two away from comfort again.  Tonal Dressing Think earth tones like browns, burnt oranges and greys. Subtle additions of these tones really bring your outfits into the Autumn colour pallet. I like to add more camels, beiges and browns into mine from the outset, starting with this leather belt which also looks great around a bit chunky knit cardigan […]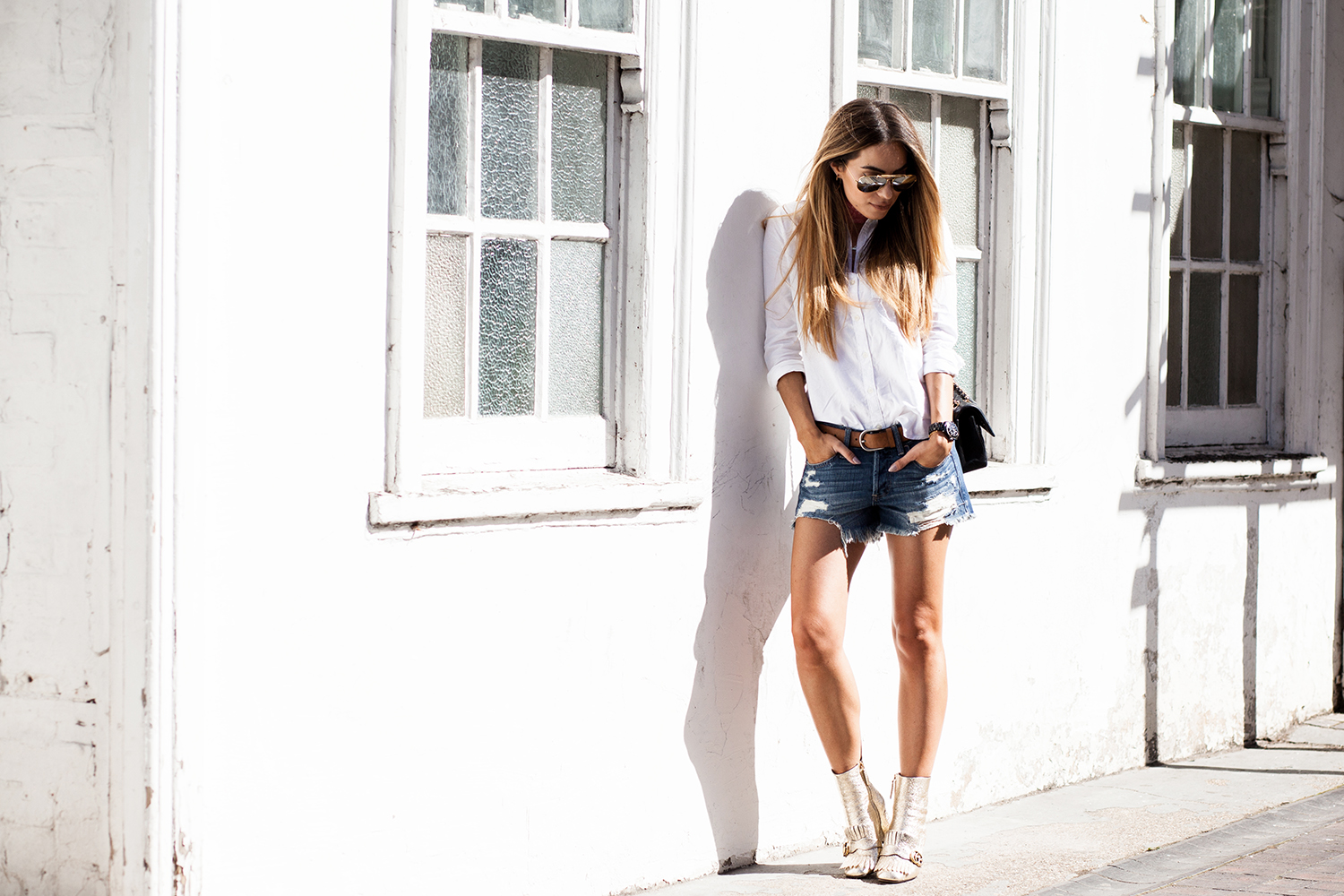 Lets not beat around the bush, the transition seasons are pretty special, the colours and  those bright fresh mornings fill me with excitement every time I wake.
But dressing for them is another ball game entirely and I'd be lying if I said I hadn't been caught out a few times by the erratic weather, we all remember my Chanel Espadrille experience now don't we, hashtag footwear fail.
Fabrics get thicker, layering gets more fun and the tones and textures of everyday outfits begin to change. So for a fool proof dressing this "Pre Fall" you can find some helpful hints below.
Winter White Shirt
I wonder if my love affair with the white shirt will ever fade but for now I am looking for all the ways to up my shirt game each season. Out with the light weight linens and in with some thicker, heavier Cottons, the newest being this Oxford Shirt from Abercrombie & Fitch. A brand that is not only running things in the shirt department but also taking destroyed denim to another level but we shall get to that later.
This 100% Cotton Oxford shirt offers a durable yet preppy-casual addition to your pre-fall wardrobe, perfect for layering over basics or layering under biker jackets meaning should the weather suddenly and dramatically change as it is so well known to here in the UK, you are just a layer or two away from comfort again.


 Tonal Dressing
Think earth tones like browns, burnt oranges and greys. Subtle additions of these tones really bring your outfits into the Autumn colour pallet. I like to add more camels, beiges and browns into mine from the outset, starting with this leather belt which also looks great around a bit chunky knit cardigan on those colder days.
Boots
They may have spent the Summer in the Loft but for the transition season and the season ahead, boots will be your best friend. Keeping your feet warmer so that you can bare the last of your Summer bronzed pins just a little longer.
Denim Thats Seen Better Days
Another nod to Abercrombie & Fitch with their current pre fall denim collection that sets the standard when it comes to denim in general. The fabrics are comfortable and wearable whilst the washes of the denim are authentic vintage to the highest quality. The holes, rips and tears allow for the the fabrics to breath whilst also being heavy enough in weight for far more Autumnal dressing.
Autumnal, what a great word.
Autumn Beauty Hues
You can also inject Autumn hues via your make up with deep berry shades and dark matte nudes to begin the transition of your wardrobe. I am currently loving the Pop range from Clinique, Rouge-Expert from ByTerry and NARS Velvet glide in Stripped.
Photography by Reece Champan.
This post is sponsored by Abercombie & Fitch.