how to stand out in a "blogsphere" that wants you to fit in
18th April 2016

And before we all lose are marbles over the title, let me stress, by "standing out" I simply mean taking a step away from the norm, not shining bright like a diamond with bells and whistles on top. I simply mean; being different, breaking away and maybe doing something against the grain.  It's exciting times for blogging and every month the industry evolves. There's a buzz that I've never experienced before and it is just fascinating to not only watch but be a part of it too. However, with an industry of individuals there are "norms" and expectations that sometimes need to be put to one side in order to progress. Some people will embrace it with open arms, others wont but perseverance is key. Once upon a time we were all taking outfit pictures in our bedrooms with poor natural light and maybe even a halogen bulb or two thrown in for added "glow" and yet now we are all prancing around streets the world over, twirling, bag swinging and stopping traffic to ensure we get the perfect action shot for the post. We all became more creative, more aspirational and more confident, and what a wonderful change that was. Now we are looking for our own personal evolutions. To establish ourselves in our chosen fields and really become in-tune with our readers but how do you establish yourself as an individual in an extremely saturated blogosphere? [lem_title]Be an Early Adopter[/lem_title] I'd like to start this section off by highlighting that I wouldn't know what the above meant had I not gone to University, so theres £20K well spent. But in all seriousness, this subject really resonated with me throughout Uni. I had always been interested in the internet and I'd been building my own homestead blogs for as long a […]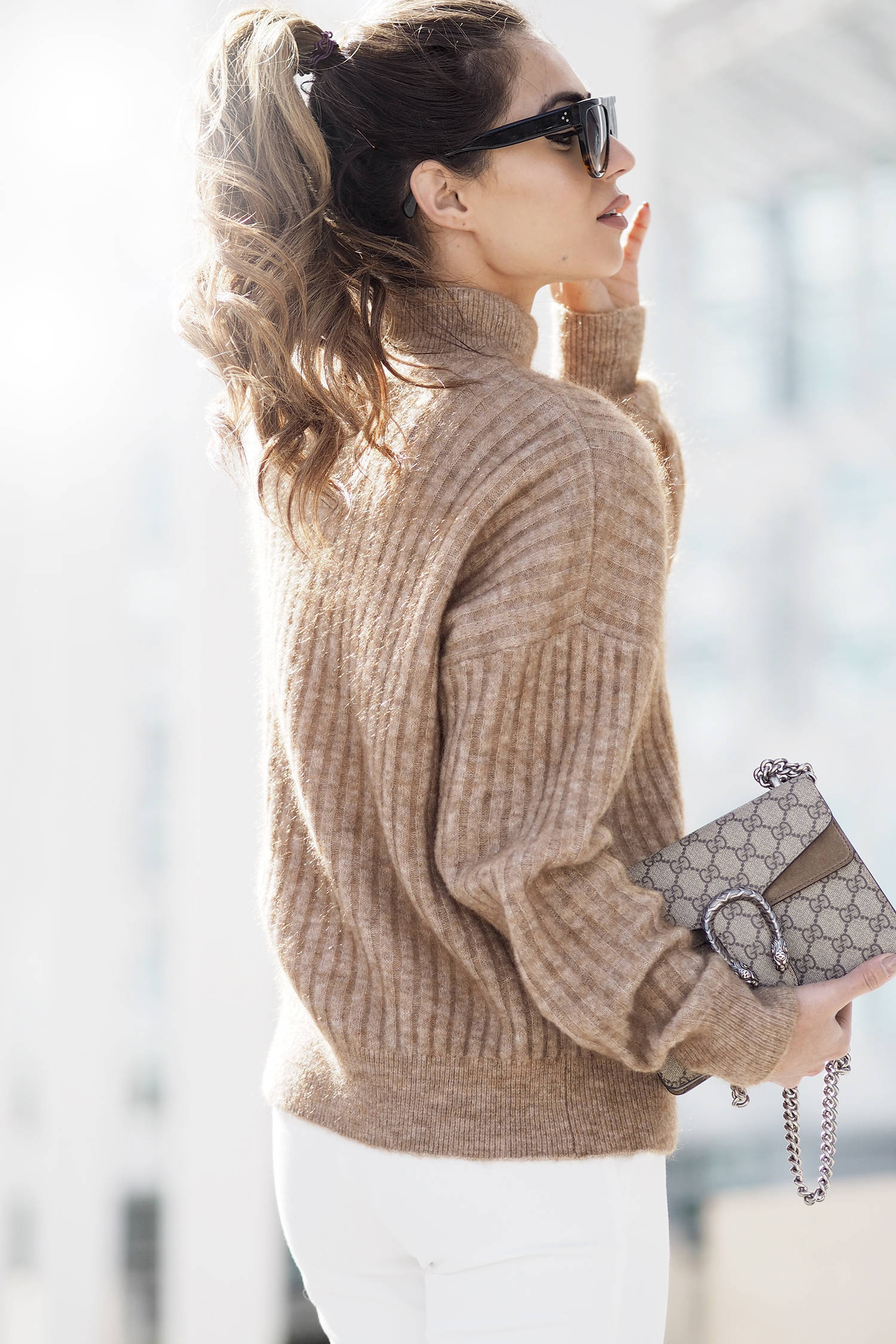 And before we all lose are marbles over the title, let me stress, by "standing out" I simply mean taking a step away from the norm, not shining bright like a diamond with bells and whistles on top.
I simply mean; being different, breaking away and maybe doing something against the grain. 
It's exciting times for blogging and every month the industry evolves. There's a buzz that I've never experienced before and it is just fascinating to not only watch but be a part of it too. However, with an industry of individuals there are "norms" and expectations that sometimes need to be put to one side in order to progress. Some people will embrace it with open arms, others wont but perseverance is key.
Once upon a time we were all taking outfit pictures in our bedrooms with poor natural light and maybe even a halogen bulb or two thrown in for added "glow" and yet now we are all prancing around streets the world over, twirling, bag swinging and stopping traffic to ensure we get the perfect action shot for the post. We all became more creative, more aspirational and more confident, and what a wonderful change that was.
Now we are looking for our own personal evolutions. To establish ourselves in our chosen fields and really become in-tune with our readers but how do you establish yourself as an individual in an extremely saturated blogosphere?
[lem_title]Be an Early Adopter[/lem_title]
I'd like to start this section off by highlighting that I wouldn't know what the above meant had I not gone to University, so theres £20K well spent. But in all seriousness, this subject really resonated with me throughout Uni. I had always been interested in the internet and I'd been building my own homestead blogs for as long a could remember, I had MSN and Myspace before all of my friends and back when Facebook identified you with a chronological number I'd been very early to the party.
So when I started my blog I found myself with my finger firmly on the pulse of the online evolution which I believe has been a fundamental aspect of my blog and its journey over the years.
There's always something new to sign up to and with the rise and fall and rise again of Snapchat, it just shows how important it is to always be in tune with what is going on inside the World Wide Web.
[lem_title]Have A Niche[/lem_title]
Way back when, the majority of us were either Fashion  or Beauty bloggers, there was no in-between. But now we are Lifestyle loving, fashion wearing, beauty blogging, luxury travelling, advice giving bloggers and I say the more the merrier. Give your blog as many angles as you wish, hone your passions and enjoy the diversity that blogging now offers. If you love food, why not? If you love Stay-Caying around the UK, write about it? and if you like to drop a monthly wage on a handbag, go forth and spend girl! Nowadays one just isn't enough. As a self confessed follower of a select few blogs, I am always wanting more from the girls behind them so don't be afraid to introduce the things that make you tick, because chances are they make a lot of others too.
[lem_title]Don't Be Scared[/lem_title]
I wrote a whole blog post about it which you can read about here. But growing a pair is really important when building the courage to take a side step away from the crowd, your peers and those who will judge you. You will be judged whether you do or your dont, heck you are being judged right now so worrying about the what-if's and buts of what might happen if you try to do something a bit different really is pointless. Personally I would rather be judged as the person that tried than as the person too scared to.
I recently realised that when I finally decided to come back to Youtube and give it my all, I wanted to do it my way. But would that be accepted? Who knew! Would I be judged? Most certainly! But I hadn't been true to myself when I started out and I think that radiated from my content. I wanted a channel that I would want to watch myself, I wasn't looking to appeal to the younger markets, I wanted to "adult" on youtube and share it all without fear from my penchant for homeware to my decade long designer handbag addiction. But if I was going to do it, I had to do it right!
[lem_title]Be Yourself[/lem_title]
The most wonderful and easiest way to stand out from the  crowd is that age old saying of "be yourself", unapologetically. Share your guilty pleasures, own your flaws and celebrate your greatness. We are so wonderfully unique from the way we laugh, at our own jokes in my case, through to the way we dress. I am so inspired by those who are able to channel who they are in a world that constantly tries to mould us into its ideal.
One of the most inspiring aspect of being a blogger is being who you are in front of the whole world/world wide web and royally not giving a damn.