how to nail the trouser suit trend
29th February 2016

Personal style evolves just like any other. What I wore four years ago, four months ago or even four weeks ago can sometimes make me question my own sanity. From Jeffrey Campbell 'Lita's' to American Apparel Disco pants, I've most definitely been there and got that t-shirt. But I am not the same person that I was four years ago and my style most definitely reflects this. Back then I was a hot head fresh out of University with a bad Ombre hair dye and full to bursting with naivety. Not a clue who I wanted to be or where I wanted to end up, it's quite amazing what a difference four measly years can make. These day's you'll find me curled under a blanket on the sofa with a good book and a fresh mug of tea, if I'm not working, that is. Although there's still some uncertainty surrounding some-things, I now have a strong sense of the person I am and how I communicate that to the world both online and off and aside from my voice, my clothes do a lot of talking that I cannot. A well cut pair of trousers with a silhouette skimming double breasted blazer, starkly contrasted by some clean sneaks, a fresh tee and the latest "it" bag pretty much some up where I'm at in my life. I'm responsible, I've got my shit together and I'm fiercely ambitious but I'm also living life at 100mph and I don't know where I'll be one moment to the next. My outfit needs to feel as good as it looks. [lem_title]The Trousers[/lem_title] These trousers are game changers. The switched up my wardrobe the moment I bought them and there are zero regrets. The cut is perfect, gently tapering in to the ankle and finishing at that point, […]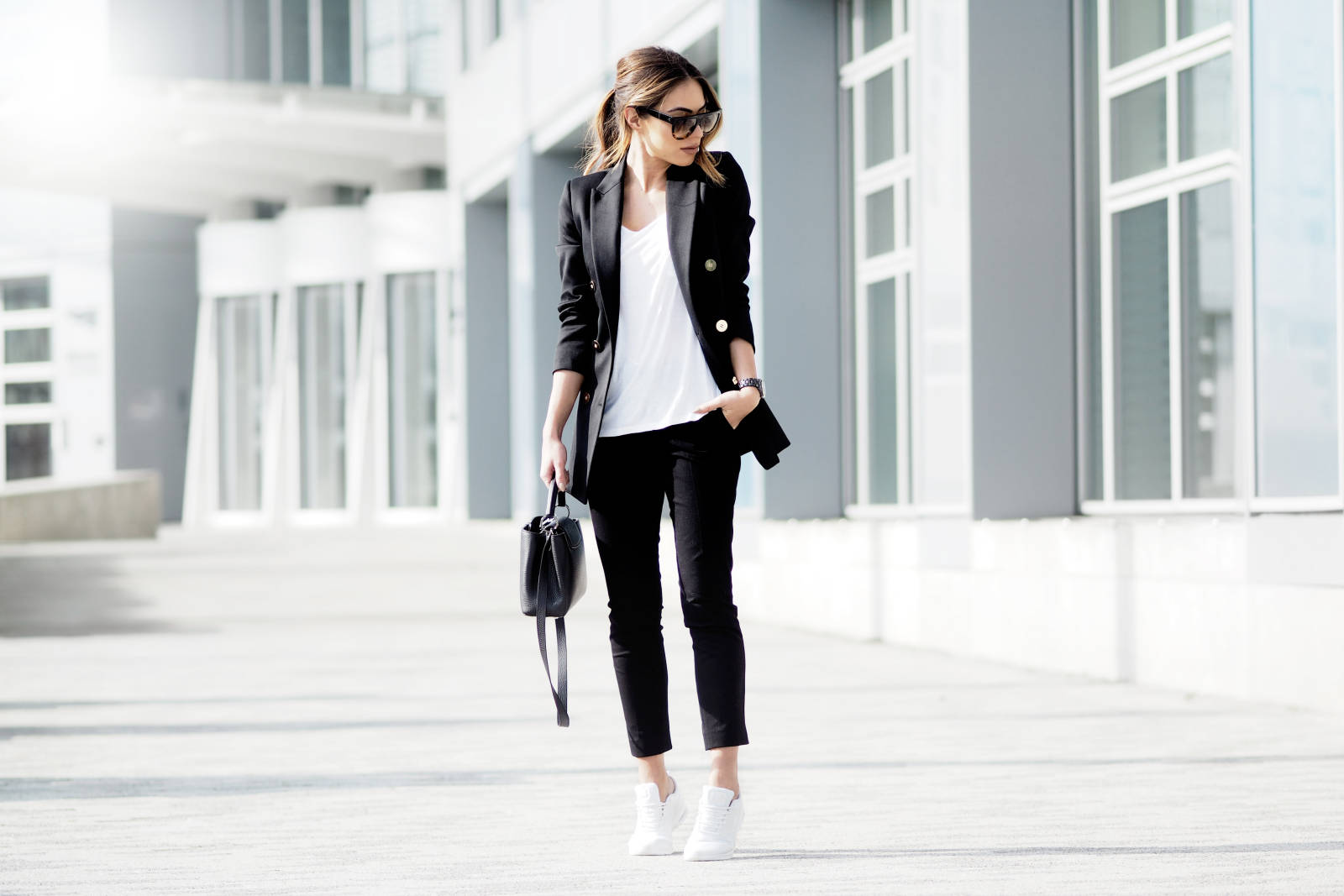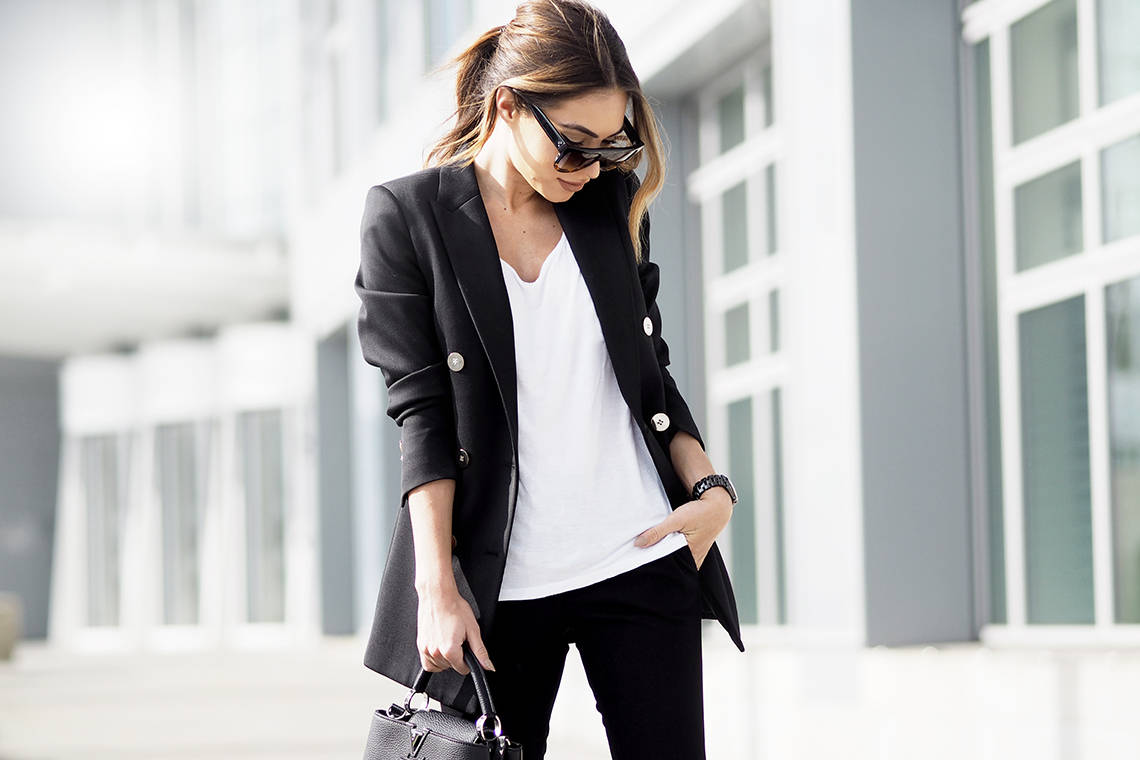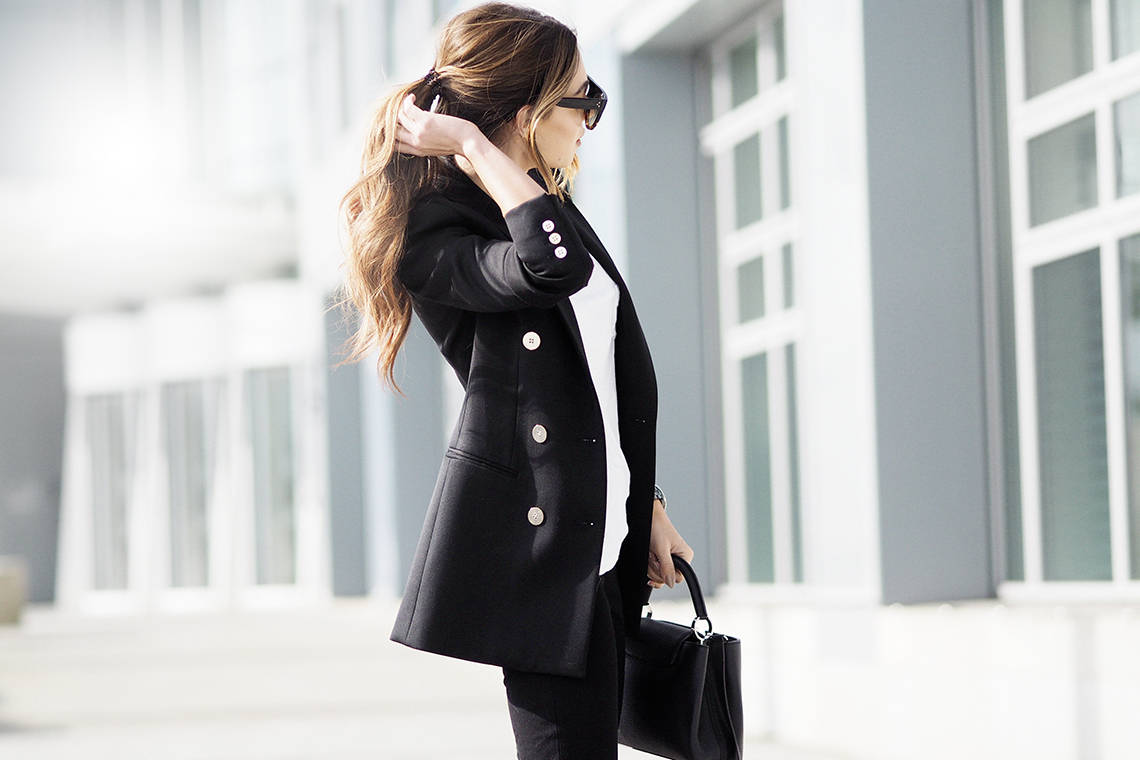 Personal style evolves just like any other. What I wore four years ago, four months ago or even four weeks ago can sometimes make me question my own sanity. From Jeffrey Campbell 'Lita's' to American Apparel Disco pants, I've most definitely been there and got that t-shirt. But I am not the same person that I was four years ago and my style most definitely reflects this.
Back then I was a hot head fresh out of University with a bad Ombre hair dye and full to bursting with naivety. Not a clue who I wanted to be or where I wanted to end up, it's quite amazing what a difference four measly years can make. These day's you'll find me curled under a blanket on the sofa with a good book and a fresh mug of tea, if I'm not working, that is. Although there's still some uncertainty surrounding some-things, I now have a strong sense of the person I am and how I communicate that to the world both online and off and aside from my voice, my clothes do a lot of talking that I cannot.
A well cut pair of trousers with a silhouette skimming double breasted blazer, starkly contrasted by some clean sneaks, a fresh tee and the latest "it" bag pretty much some up where I'm at in my life. I'm responsible, I've got my shit together and I'm fiercely ambitious but I'm also living life at 100mph and I don't know where I'll be one moment to the next. My outfit needs to feel as good as it looks.
[lem_title]The Trousers[/lem_title]
These trousers are game changers. The switched up my wardrobe the moment I bought them and there are zero regrets. The cut is perfect, gently tapering in to the ankle and finishing at that point, the one that instantly flatters the legs in a way that only few trousers are able to achieve. The fabric is Comfortable with a capitol 'C' and I wear them as if they were track pants.  And if all that wasn't enough, they are wearable, heels, flats, sneaks and sandals, so far I'm yet to find something that doesn't work. At £185 these are the same price as premium denim except I honestly believe they are much more of a wardrobe essential.
[show_shopthepost_widget id="1432008″]
[lem_title]The Blazer[/lem_title]
Over the years I've become a bit of a Blazer connoisseur, from cropped classics to double breasted beauties and the latter is always my go-to. Much like the tailored trousers, you make the rules when it comes to styling. Whether it's biker leather trousers that are your current style staple or nautical Summer stripes, a well cut double breasted blazer is the perfect companion. This style in particular is from Reiss' current collection and I'd been eyeing it longingly for weeks, unsure as to whether it warranted it's higher price point. And I'd say the fact that it hasn't left my back for the passed week suggests it most definitely does and that's without taking the incredible fabric weight and cut into consideration.
[show_shopthepost_widget id="1432020″]
[lem_title]The Kicks[/lem_title]
Adidas All-Stars have been making waves for years now and every time I see a girl wearing a pair I can't help but feel jealous. On me they simply don't work. I feel clumpy and extremely inelegant. The Nike 'Thea' have provided me with the stream lined all white sneaker perfect for pairing with this tailored look with still leaves me feeling feminine and light footed.
[show_shopthepost_widget id="1432028″]
[lem_title]The White Tee[/lem_title]
Ah the staple white tee! I'd be lost without it and I'm never adverse to spending a little more because there are no doubts over the CPW (cost per wear) but the high street rarely fails. A crisp white tee does incredible things for any outfit but pair it with a tailored look and it instantly encapsulates that effortless Scandi vibe.
[show_shopthepost_widget id="1432036″]