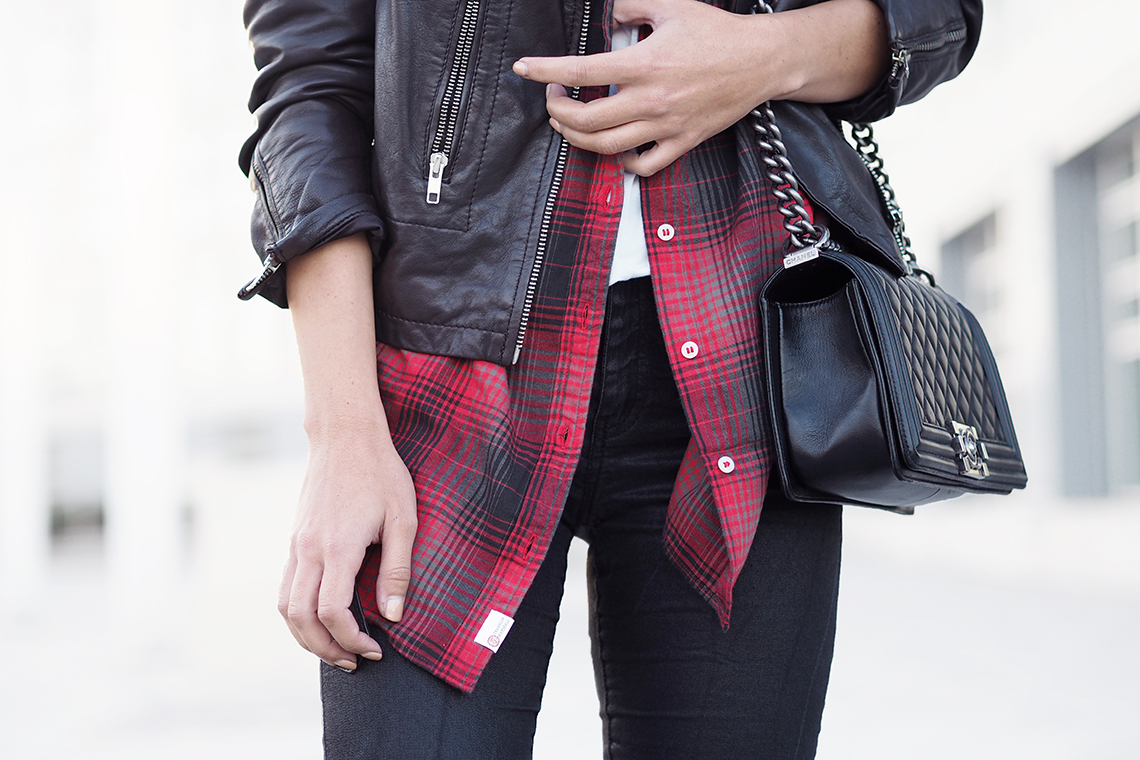 Whether we will all admit it or not, there are some days when I personally really cannot be bothered. I want to simply curl up in my sweat pants and drink hot chocolate all day but life happens, errands need to be ran and deadlines need to be met. The issue is that although I might feel like I'm having an off day I certainly don't want to look like I'm having an off day so I've come up with a few factors to consider when you're feeling a little "CBA";
---
L A Y E R S
Layering is an effective way of creating a more interesting outfit as well as providing more warmth which is a massive YES in my books. My usual mix of layers starts with an amazing quality white tee, with super soft fabrics for comfort and a flattering yet relaxed feel to tie in a knot or tuck in loosely. In my eyes white tee's should always be an investment. The next layer consists of a blouse or shirt, today I opted for a rock and roll casual shirt from Franklin & Marshall that has a heavy thick fabric and statement black and red check to sit perfectly under a textured coat or jacket, at this time of the year I love leathers, Suedes and faux furs.
---
B E D  H E A D
My hair takes an age to wash, dry and style so I usually just wash it once a week otherwise I'd never get any work done. When washing day comes around I never know what my schedule is going to be like and sometimes there's simply not enough time so a messy top knot or braid with loose bangs  and natural fly-away hairs looks extremely effortless and yet elegant too. Dry shampoo and texturising dust will become your best friends here.
---
L U X E  A C C E S S O R I E S
This is where investing in those high end accessories will transform your outfit and finish it off perfectly but with very little effort. You are well aware of how much I love this little Chanel combination at the moment and I feel like it gives the entire outfit which has a very relaxed feel, a little feminine fluff!
What are your secrets to nailing "Off Duty Chic"?