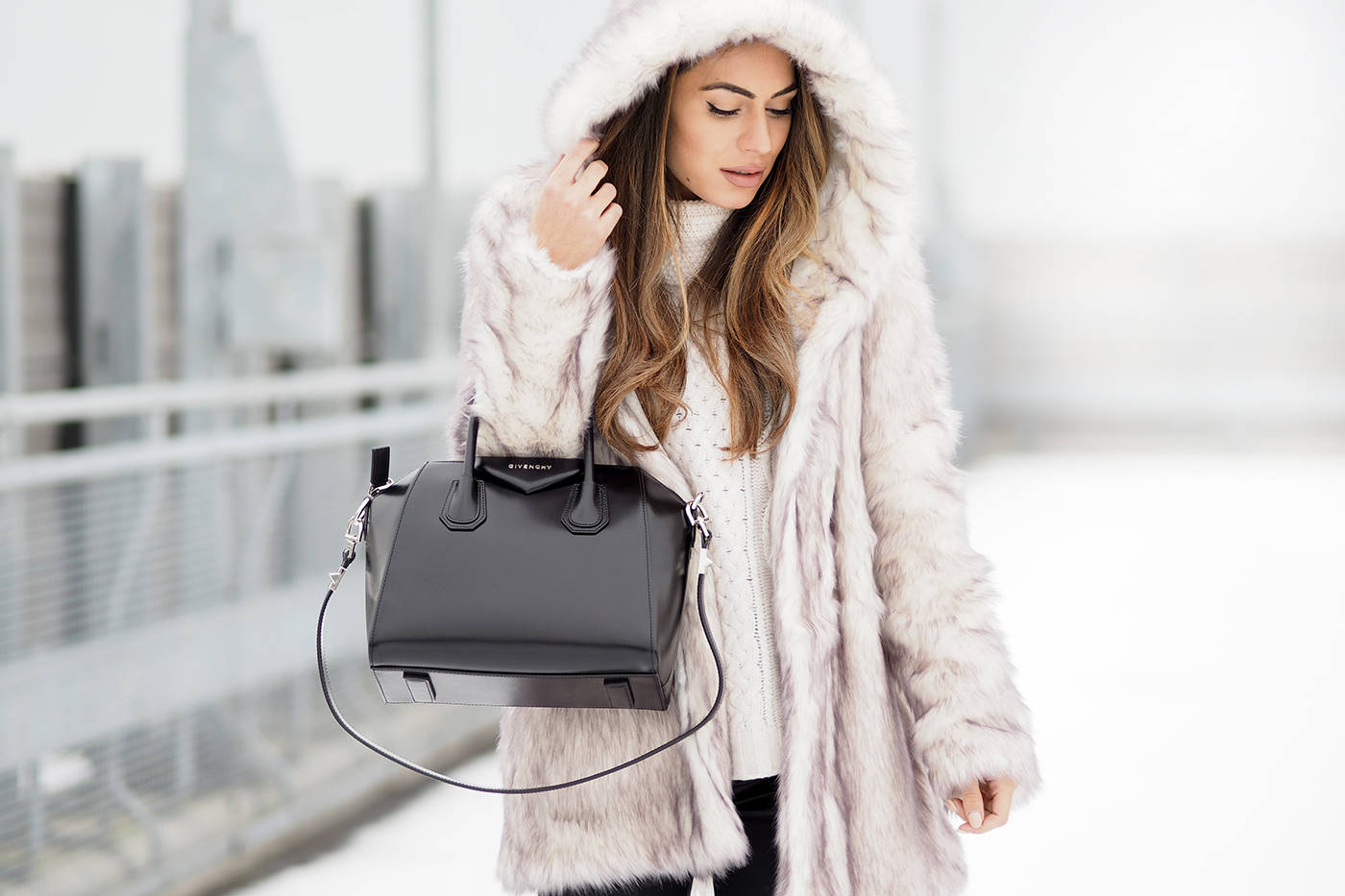 Slippers, pyjamas, dressing gowns, fleeces and all the other snuggly stuff, followers of my Snapchat will be all to familiar with my Winter office wardrobe already but if you don't, that is generally what you can expect to see me wearing over there. Unless it's 30 degrees outside, I'm cold and snuggled under some kind of blanket so as we received our first snow fall this year over the weekend you can be certain I am feeling it. And whilst all that snuggly stuff is fine for around the house, I'm not sure how it would go down for meetings and shoots so I actually have to make some kind of effort.
[lem_title]Over The Knee Boots[/lem_title]
There are so many great ways to add layers to your outfits without resulting in you looking like you really did over indulge this Christmas and Over The Knee boots are definitely up there. Over a pair of statement denim or thermal tights a good quality pair will lock in warmth whilst also elongating your pins. They tend to come back into fashion each year so it's worth investing in a good pair like the coveted Stuart Weitzman's. These had been on my lust list for as long as I can remember and when I realised I was buying a new pair each season I decided to stop the madness and invest but there are still so many great styles to suit every budget.

[lem_title]Faux Fur[/lem_title]
Faux fur is quite possibly the most chic addition to every winter wardrobe and the possibilities are endless. Whether you are wanting a cute cropped jacket or an over sized mongolian coat there are so many statement styles year on year. So many, in fact that you might find your self with quite the collection as have I.

[lem_title]Over-sized Bags[/lem_title]
During the Winter months I tend to opt for slightly larger tote bags to ensure there's enough room for scarves, gloves and umbrellas so that I'm never caught out whatever the British Weather throws at me. The Givenchy Antigona was my first choice for Winter bag this year but there are a really beautiful selection available right now.

[lem_title]Cable Knit[/lem_title]
As the temperature drops my cable knit purchasing goes into over drive, they are the perfect knit style to layer up with and really lock in your body heat. Cable knit sweaters tend to look best in an oversized fit and the chunky patterns are extremely forgiving meaning hiding thermals underneath doesn't compromise your silhouette.

[lem_title]Thermals[/lem_title]
Thermal layers are my saving graces right now. They work best with roll necks or collared tops so that they camouflage perfectly beneath and due to their special insulating fibres, no body heat is lost through the knitted fabric of the cable knit. OK so they might not be the chicest item you buy for your Winter wardrobe but I can assure you, you will thank me.