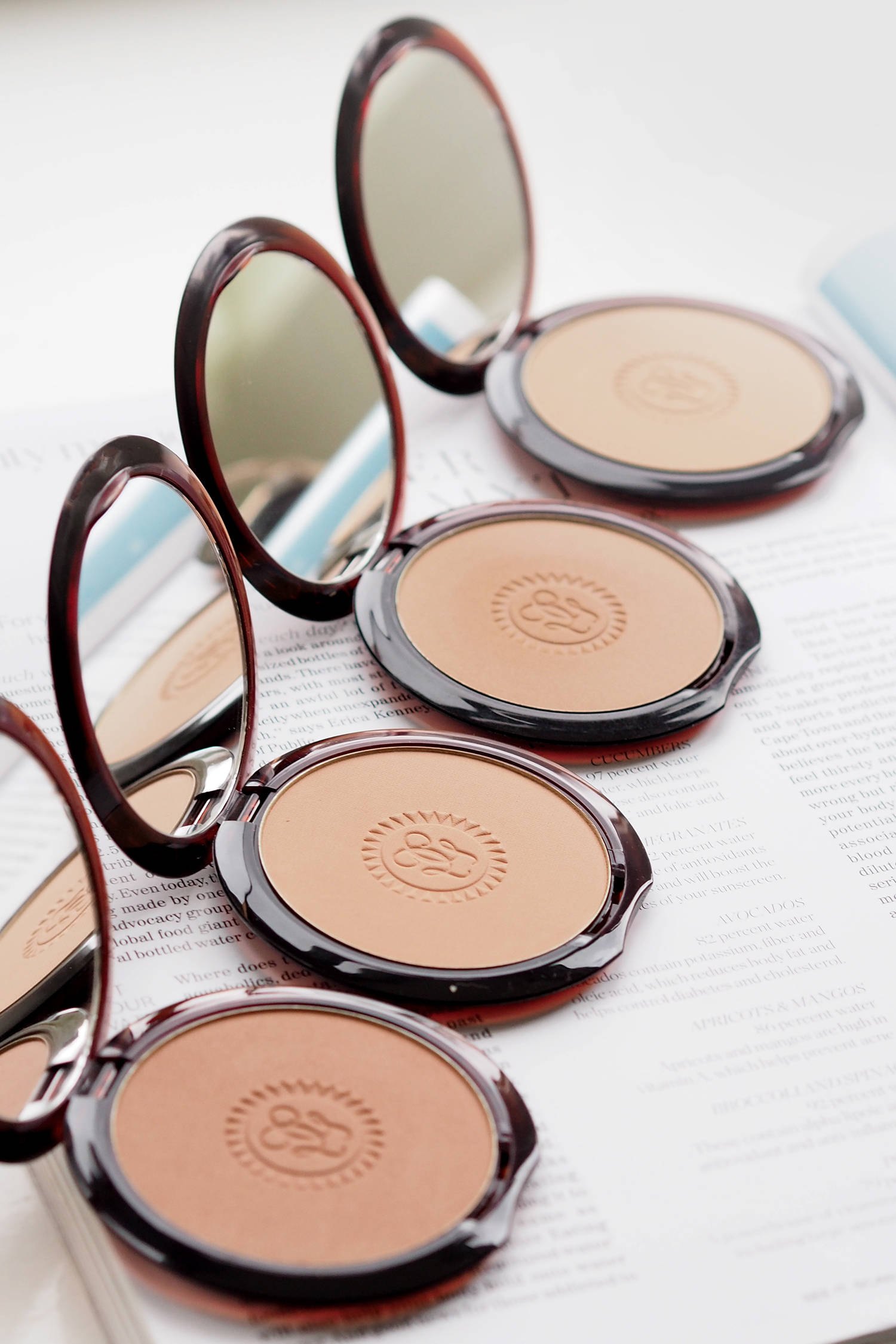 No two skin tones are the same which means when it comes to bronzers it, simply isn't a "one shade suits all" kind of show. Parisian Beauty brand, Guerlain has revolutionised the way we bronze now offering 8 shades of Bronzing radiance under the stunning signature Terracotta branding.
There are 3 shades for the blonde rosy toned complexions and a further 5 for darker brunettes, to ensure everyone is able to experience the lightly fragranced and moisturising formula whilst warming up their make-up simaltaneously.
Personally I have found them to be the perfect cosmetic companion for transitioning your make up from Winter through to Summer using well selected shades from the range. I'm currently using shade 03-Naturel Brunettes to warm up my existing foundation as the warmer weather sets in. My Skin tone darkens slightly, as it naturally does throughout Spring/Summer, and can sometimes vary from day to day which means my "Every Day Face" needs to constantly be adapted. A little more of 03 on Monday Morning could quite easily be a dusting of 07 by Friday depending on what the weather man says.
The Guerlain Terracotta Bronzer range is now a staple in my make-up bag and my absolute must have bronzer of the moment.
What is your favourite bronzer and how do you adapt your make up through the seasons?