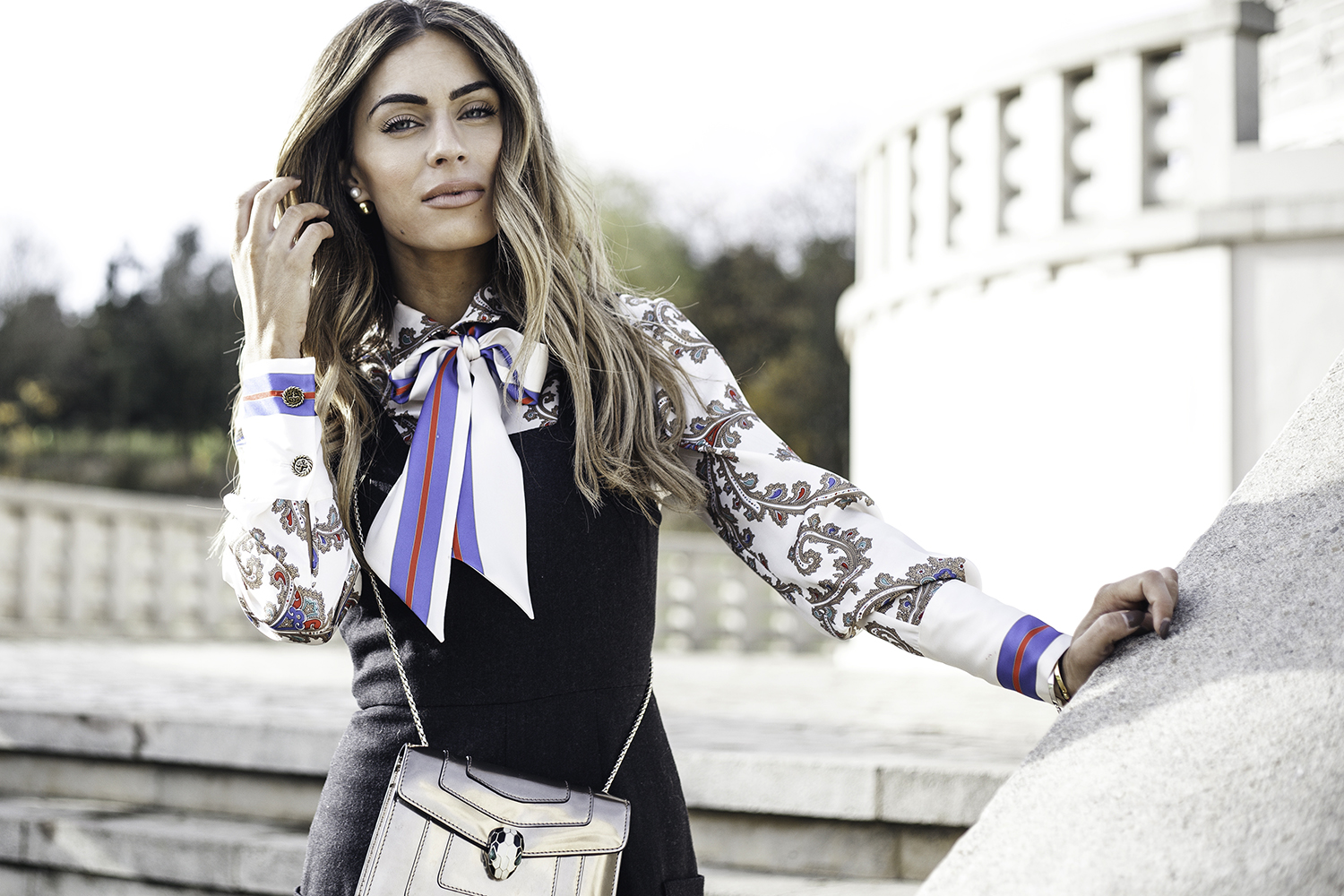 So we recently spoke about how I didn't always take a coat out with me when I went "Out Out". I mean honestly, what was I thinking? Ah yes, thats right, I was thinking the exact same thoughts as when I also decided that wearing a dress, with no tights might I add, was a great idea in sub zero temperatures.
The things we do when we are young, naive and cold, eh!?
"There are many ways for you to dress well, stay warm and feel great this Christmas."
Fast forward to today, aside from my idea of going "Out out" being running to the local shop to grab a packet of Minstrals wearing my fluffy slippers and my dressing gown strategically tucked up into my coat. But when I do have to venture out into the British Winter for pre Christmas festivities, there is absolutely no chance I will be cold, I can tell you that for free.
There are many ways for you to dress well, stay warm and feel great this Christmas and heres how.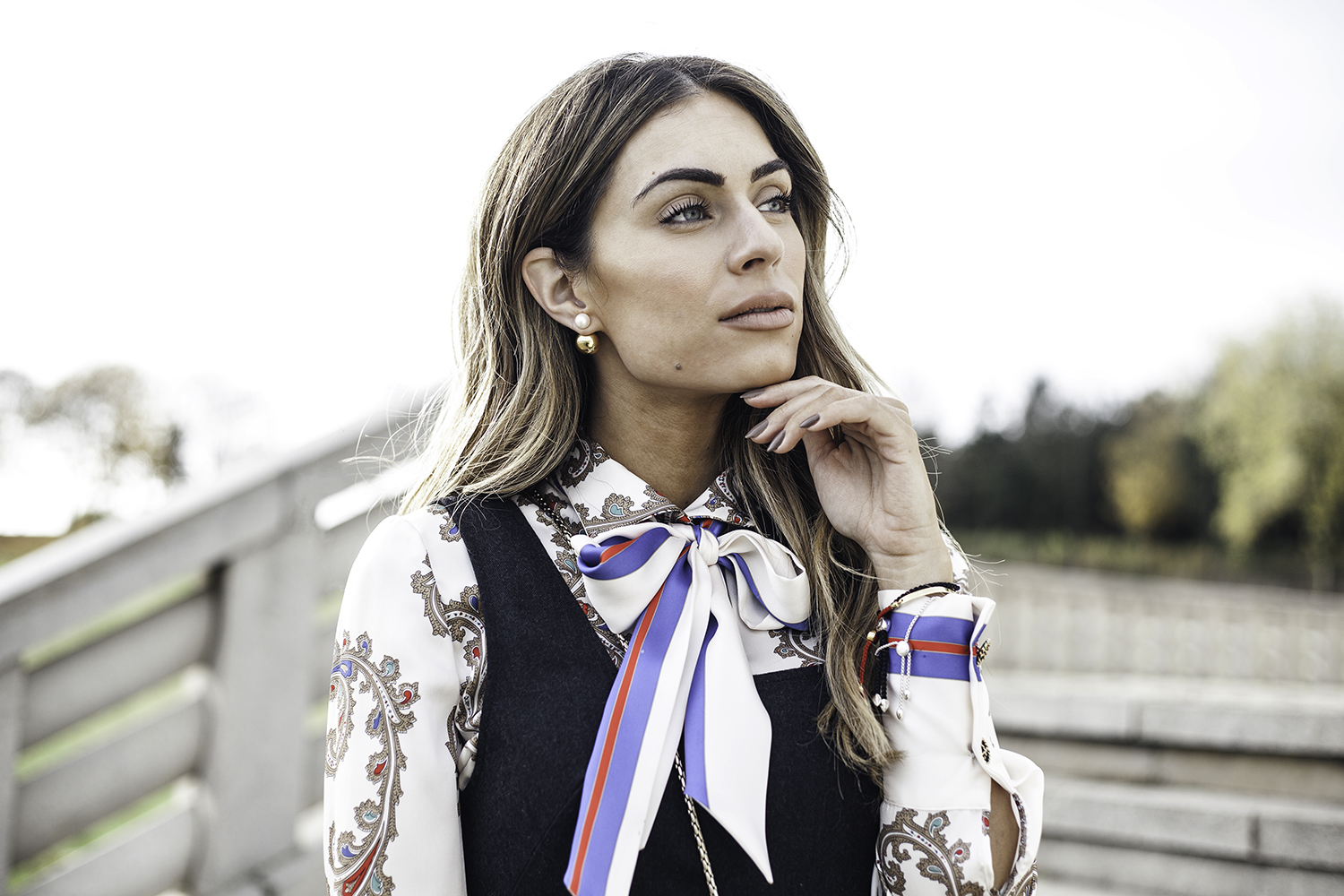 [lem_title]BLOUSES[/lem_title]
Blouses are one of my favourite items to wear, buy, photograph and just generally own to be honest. The styles, designs and versatility of them is endless so I always find myself stocking up for the party season.
Whether layered under Blazers or jumpsuits or styled with tailored trousers they never fail to achieve a chic, well put together and on trend feel to an outfit. This pussy bow style from Avenue 32 is the perfect option for the festive season with its ornate paisley print and "Gucci" vibes it makes a great statement teamed with a conservative, and most importantly, warm jumpsuit.
Don't tell anyone, but I've also managed to sneak a thermal vest underneath and no one knows.
SHOP The BLOUSES

[lem_title]JUMPSUITS[/lem_title]
Have I mentioned Jumpsuits before? I'm not sure if you gathered, how much I love them from the fact that I practically live, eat, breath and sleep in them but just incase you missed it. I love Jumpsuits. Right now I can't have enough of them in my wardrobe. Jumpsuits are like all the best bits of fashion, merged into one warm yet socially acceptable onsie that can be styled up a million different ways. For the more dressy occasions though I opt for a cropped style to flash the only bit of skin you will see this winter, my ankles, this style incredibly flattering as it's about the only part of my body that doesn't gain weight from all the pigs in blankets.
SHOP The JUMPSUITS

[lem_title]FESTIVE FOOTWEAR[/lem_title]
Pretty shoes and practicality don't normally go hand in hand but fashion is moving on and there are a number of styles which are not only comfortable, but ensure your feet are kept as cosy as possible in 5 inch heels. Because whats worse than being cold? That's right ladies, being cold with feet that hurt so much you'd rather remove your shoes and walk a mile over shards of glass that wear those over priced high heels.
SHOP The FOOTWEAR