how not to be a basic blogger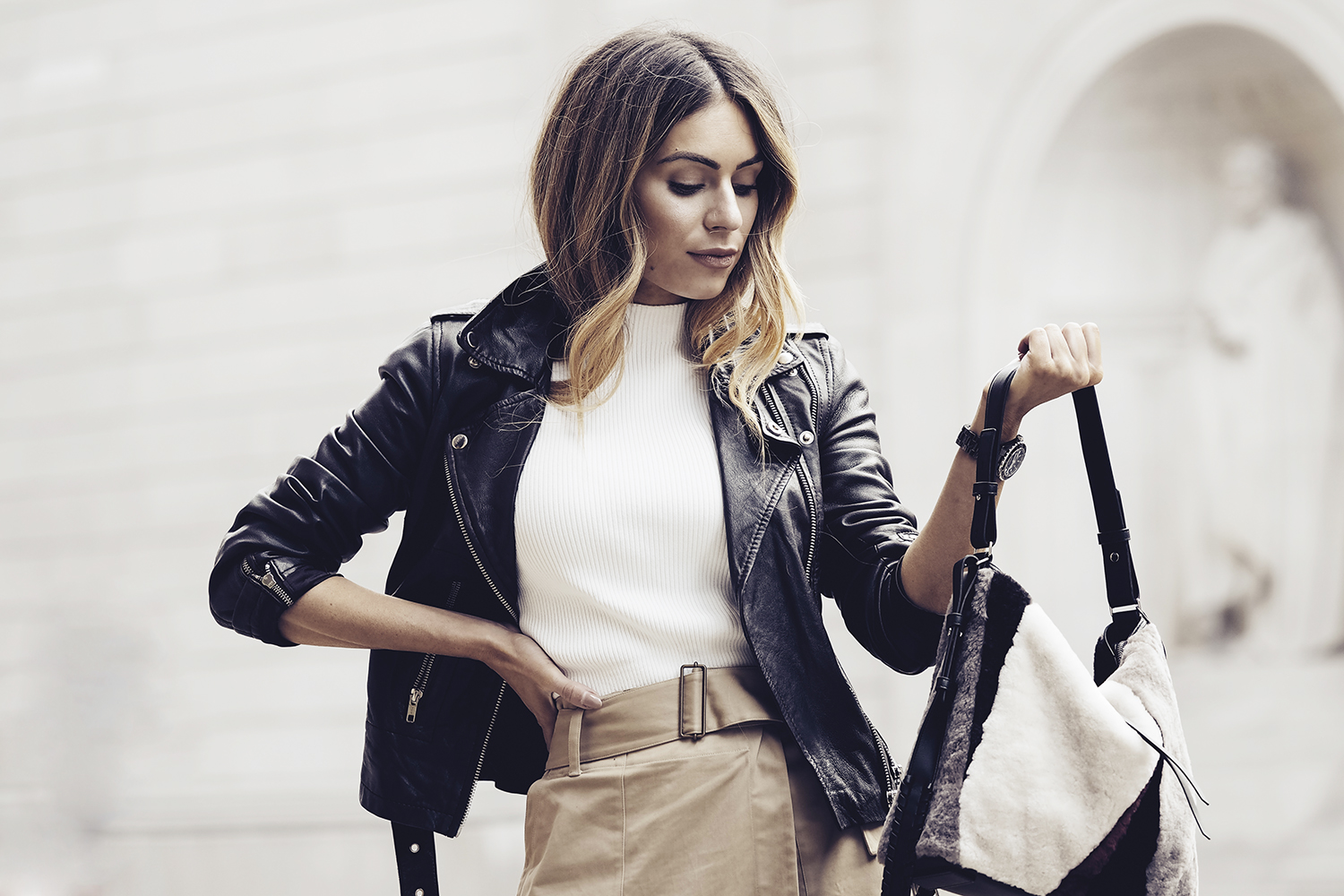 10th October 2016

The online space is currently full, and forever filling up with incredibly inspiring, talented and innovative men and women. And in the female market, I like to think some of us have brought a whole new meaning to the term "Girl Boss"! But what is it that makes you hit the follow button, what is it that makes you cite her as your inspiration and how does one stop it all from getting just a little bit "samey" and repetitive. You want to bring something knew, break the mould a bit and share that strong sense of self you have within, with the world. It seems like it's all been done before until someone bursts onto the scene with a fresh idea. I naturally gravitate to women who push boundaries, women who are nothing but them selves at all times and so from observing these incredible women from a far, continuously hitting that like/follow/subscribe button and on some occasions even "Fan Girling" just a tad, so I've put together my curation of the reasons why I keep going back for more. "Speak with honesty and conviction and not just the Bloglovin' algorithm in mind." Change It seems scary and sometimes you might think it is unnecessary, but change is an essential part of blogging. Keep it fresh, whether it is your imagery or your writing style, heck it could be both but do not be afraid to change if you reach a point where it doesn't feel right anymore. I am currently going through one of the biggest changes of my 5 years. My style, my photography, my direction. I am re evaluating every part of my online identity in order to step away everything ordinary. If it isn't working for you, if it's no longer reflective […]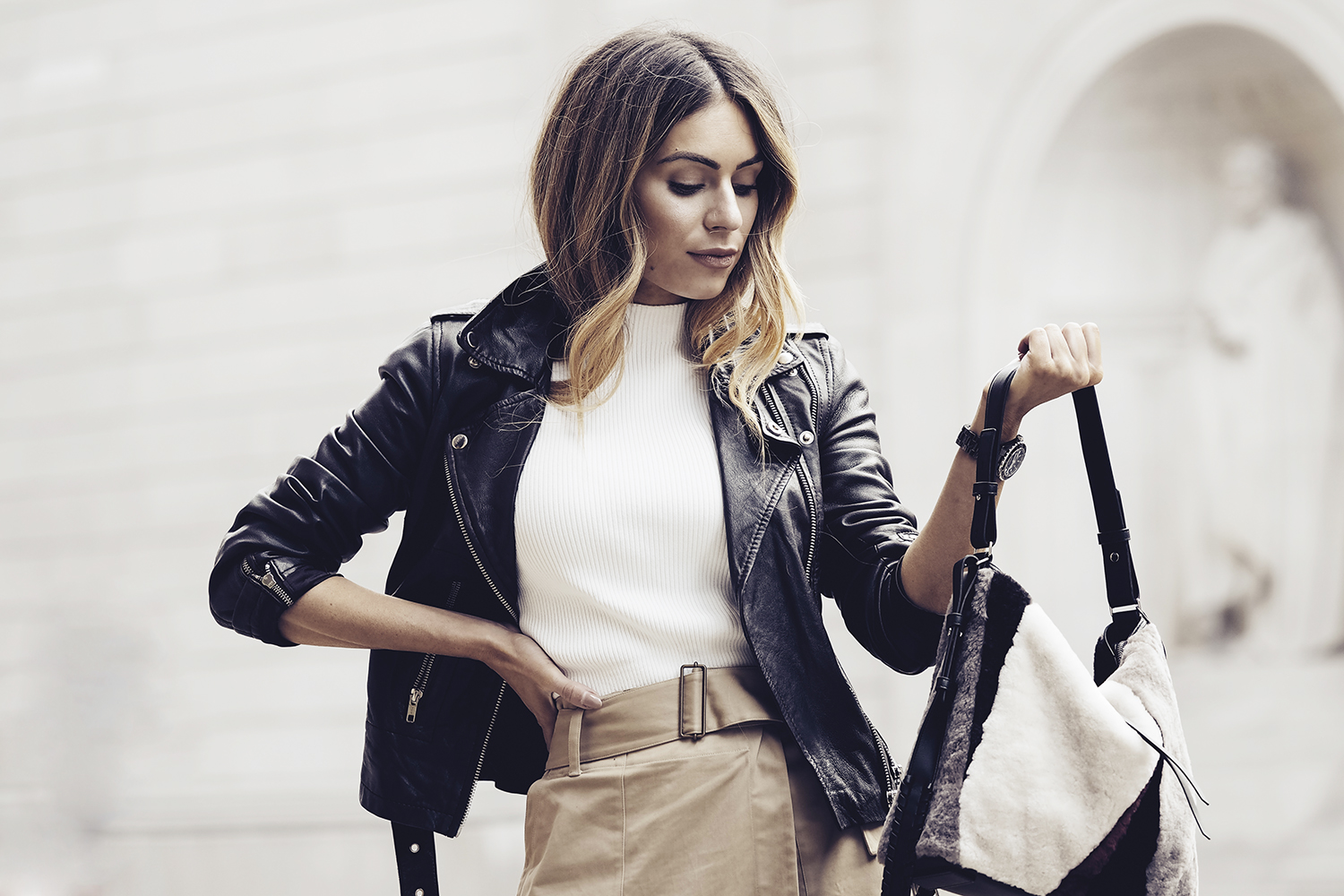 The online space is currently full, and forever filling up with incredibly inspiring, talented and innovative men and women. And in the female market, I like to think some of us have brought a whole new meaning to the term "Girl Boss"!
But what is it that makes you hit the follow button, what is it that makes you cite her as your inspiration and how does one stop it all from getting just a little bit "samey" and repetitive. You want to bring something knew, break the mould a bit and share that strong sense of self you have within, with the world. It seems like it's all been done before until someone bursts onto the scene with a fresh idea. I naturally gravitate to women who push boundaries, women who are nothing but them selves at all times and so from observing these incredible women from a far, continuously hitting that like/follow/subscribe button and on some occasions even "Fan Girling" just a tad, so I've put together my curation of the reasons why I keep going back for more.
"Speak with honesty and conviction and not just the Bloglovin' algorithm in mind."
Change
It seems scary and sometimes you might think it is unnecessary, but change is an essential part of blogging. Keep it fresh, whether it is your imagery or your writing style, heck it could be both but do not be afraid to change if you reach a point where it doesn't feel right anymore. I am currently going through one of the biggest changes of my 5 years. My style, my photography, my direction. I am re evaluating every part of my online identity in order to step away everything ordinary.
If it isn't working for you, if it's no longer reflective of you, let it go and create something mind blowing instead.
A Strong Sense Of Self
The women who inspire me are nothing but them selves. They aren't trying to be the UK's version of this person or the London version of this blogger. They are themselves, no sugar coating, no BS and no highlight reel. I've seen them in their slippers (on Snapchat, chill) and I've seen them red carpet ready.
The term "having a strong sense of self" is something I heard on Twitter not long ago and it has engrained it's self on me ever since. Success, whether it is in Blogging, Vlogging or working in the local news agents, comes from being yourself and never, ever apologising for or hiding that.
Do it YOUR WAY
There is no cookie cutter to successful branding. If the whole white aesthetic isn't your jam then don't force it, if you don't love rose gold, thats OK (Thank god, I cant stand it), and marble isn't for everyone either. Once upon a time it was all picture perfect white back drops and over posed posts but now girls a switching up the trends with blurry vintage throw backs and it's so exciting to see these girls perfect their art so prominently, that they are influencing the next generation of influencers. You do not have to fit the norm, in fact I urge you to go rogue.
Your words pack punch!
We have a voice, our own voice and we can touch hundreds of thousands, if not millions of people with one post. Talking, starting conversations and creating awareness is what I call one of the super powers you are given when becoming a blogger. You can touch people without even realising and you can change someones day with something as simple as a silly Snapchat of you with the Deer filter. But it's also good to practice empathy and know when a subject might not be right for you to broach. Speak with honesty and conviction and not just the Bloglovin' algorithm in mind.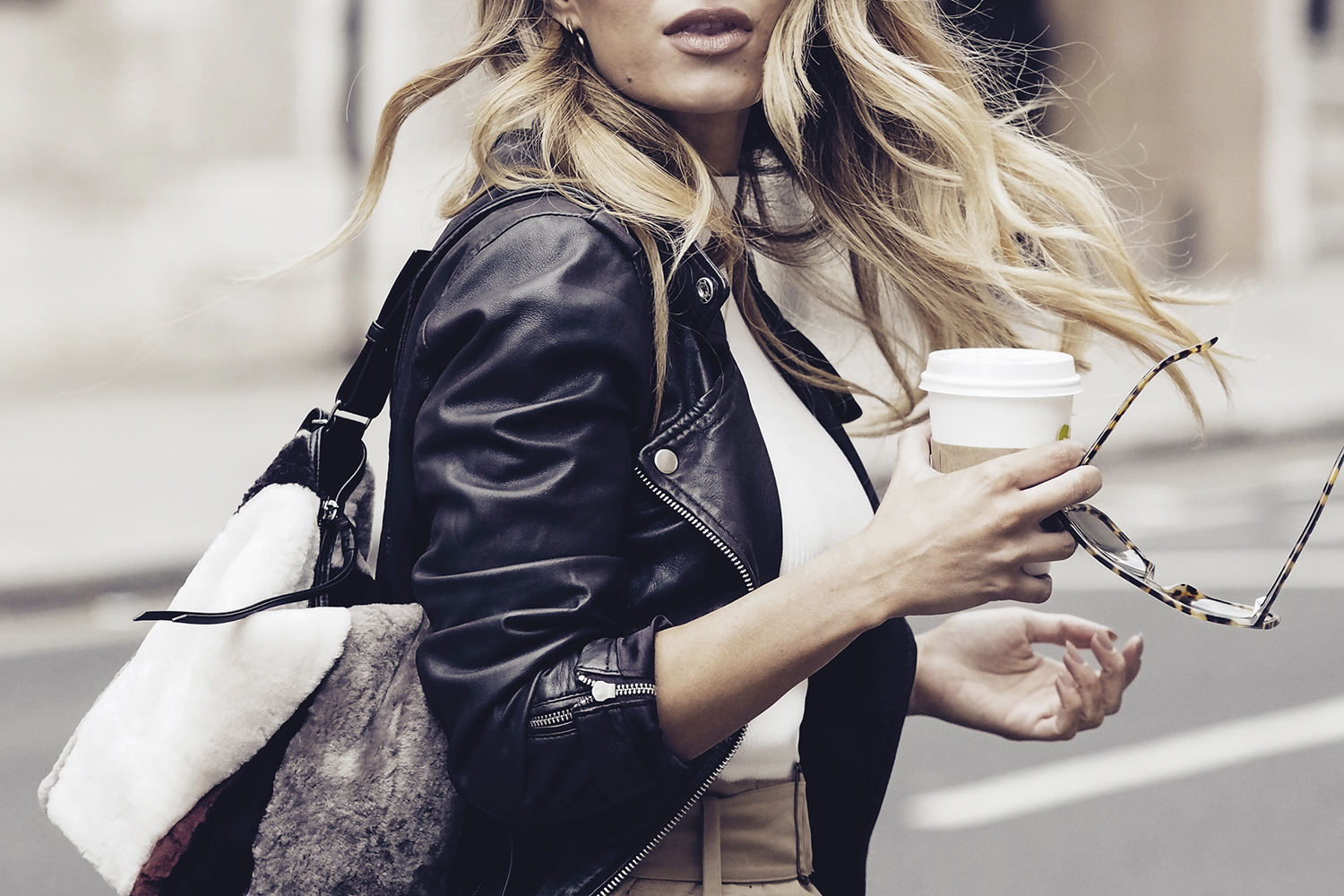 What is it that keeps you clicking that like button? Typing in that URL? Or watching those video? It is so important to me that every corner of my online hub is a place where you can come for just the slightest bit of fulfillment, enjoyment or failing that, just a damn good howl at my expense. I would love to know what keeps you reading your favourite blogs and following the lives of your favourite human.
Shop THE Post
Bag – All Saints
Top – Reiss
Skirt – Club Monaco
Jacket – Laura Scott
Boots – Chloe
Sunglasses – Loewe