the greedy girls guide to dressing well this festive season
8th November 2017

This post is sponsored by THE OUTNET. The season of friends and family is fast approaching. From my last post you will know how much I already love this time of year, just waking up in the morning and peering out across the frosty tree tops, fills me with happiness. But that isn't the only thing filling me up this season. Food, lots and lots of food. "The Greedy Girls Guide To Dressing Well This Festive Season aims to put the comfort back into party wear when all you want to do is stuff your face." Cheese, bread, Potatoes, Yorkshire puddings, pasta, more cheese, more bread, more everything. I can't stop myself and this doesn't sit hand in hand with it also being the season of good cheer. Christmas dinners, nights out with the girls and family parties all happen in abundance and having outfits which compliment whilst also hiding the way my body reacts to all the beige food. The problem is, we usually need more than one and that is the hard part. The Greedy Girls Guide To Dressing Well This Festive Season aims to put the comfort back into party wear when all you want to do is stuff your face. THE BANDAGE DRESS IS BACK Warm, robust and no VPL in sight, The bandage dress is the dress for the girl who wants to dance and enjoy myself  without worrying about the areas of my body that I'm self conscious about. You don't talk about the Bandage dress without mentioning Herve Leger whose dresses not only pull you in, in all the right places but also keep you warm on the colder nights and look incredible. This burgundy number is probably the most complimented dress I've ever worn and I snapped it up for over 50% […]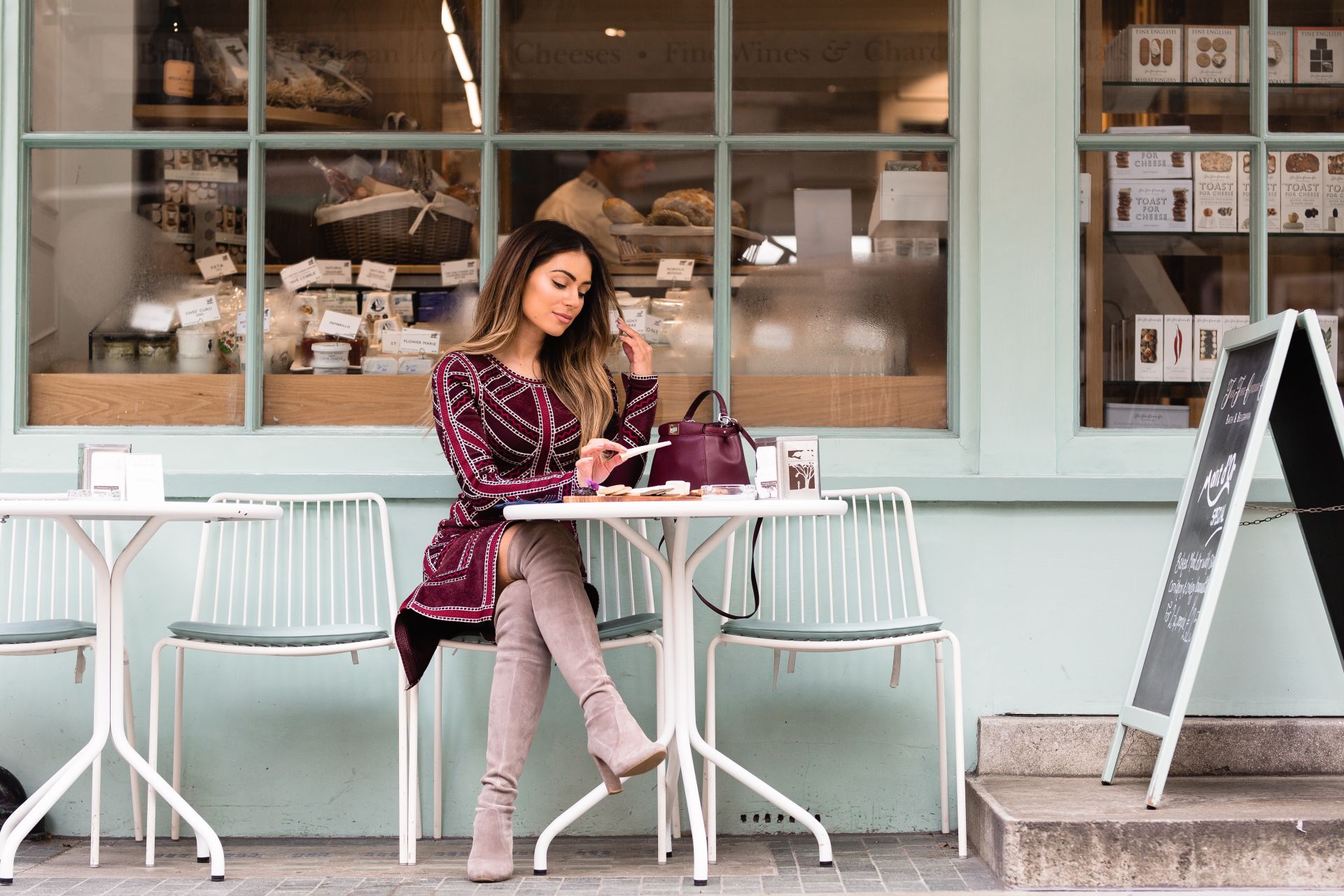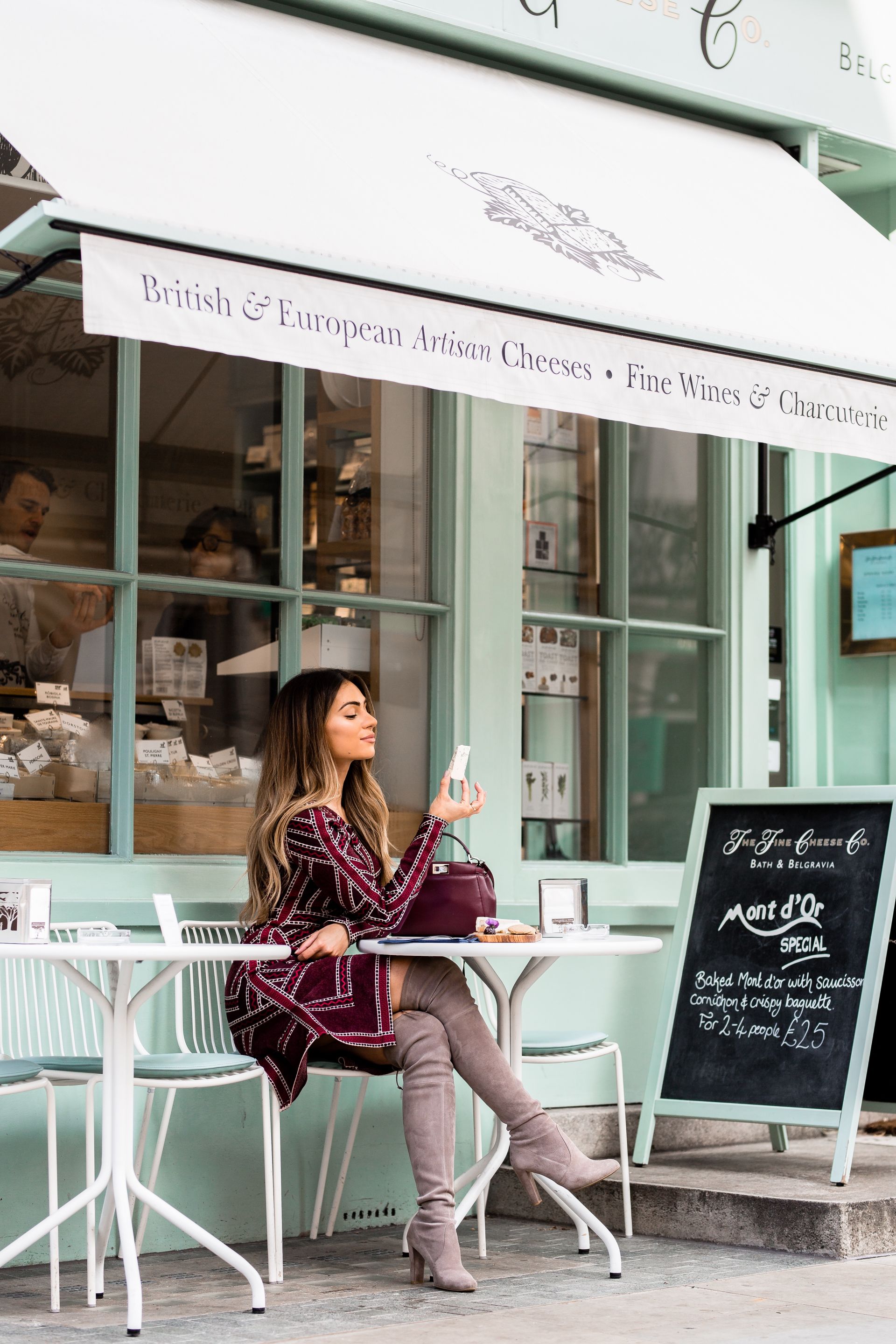 This post is sponsored by THE OUTNET.
The season of friends and family is fast approaching. From my last post you will know how much I already love this time of year, just waking up in the morning and peering out across the frosty tree tops, fills me with happiness.
But that isn't the only thing filling me up this season.
Food, lots and lots of food.
"The Greedy Girls Guide To Dressing Well This Festive Season aims to put the comfort back into party wear when all you want to do is stuff your face."
Cheese, bread, Potatoes, Yorkshire puddings, pasta, more cheese, more bread, more everything. I can't stop myself and this doesn't sit hand in hand with it also being the season of good cheer. Christmas dinners, nights out with the girls and family parties all happen in abundance and having outfits which compliment whilst also hiding the way my body reacts to all the beige food. The problem is, we usually need more than one and that is the hard part.
The Greedy Girls Guide To Dressing Well This Festive Season aims to put the comfort back into party wear when all you want to do is stuff your face.
THE BANDAGE DRESS IS BACK
Warm, robust and no VPL in sight, The bandage dress is the dress for the girl who wants to dance and enjoy myself  without worrying about the areas of my body that I'm self conscious about. You don't talk about the Bandage dress without mentioning Herve Leger whose dresses not only pull you in, in all the right places but also keep you warm on the colder nights and look incredible. This burgundy number is probably the most complimented dress I've ever worn and I snapped it up for over 50% off via The Outnet which boasts a vast array of party perfect designer dresses for fraction of the retail price.
SHOP the DRESSES
[show_shopthepost_widget id="2885932″]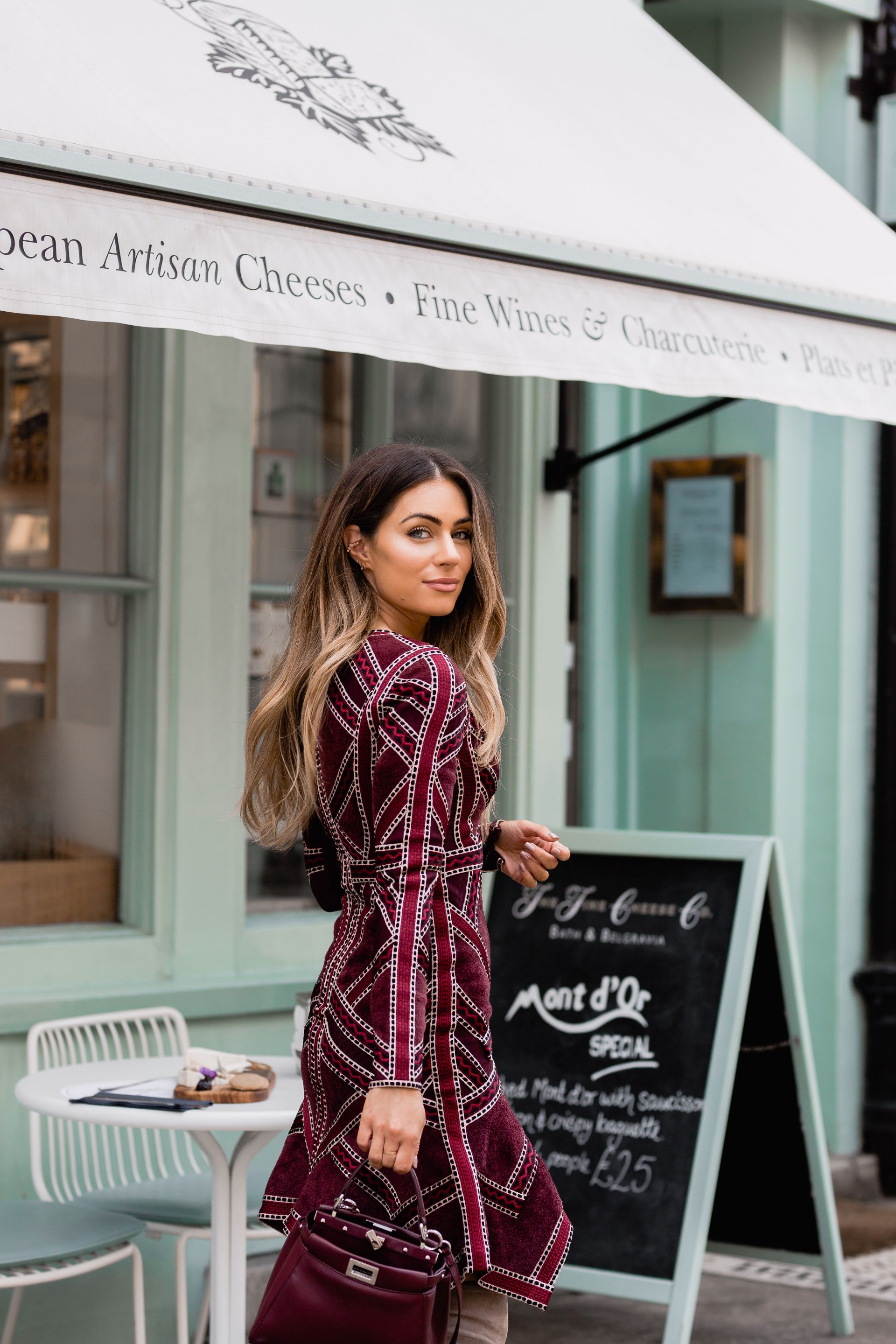 IF IN DOUBT, JUMPSUIT IT OUT
The fail safe option is always a jumpsuit. I opt for a cinched in waist and fitted bust with a wide leg trouser, preferably cropped to show off a nice pair of Manolos but a floor length wide leg is also great for leg lengthening and making me feel like a super model despite my 5.7″ stature.
SHOP the JUMPSUITS
[show_shopthepost_widget id="2885939″]
THE SUIT JACKET
A wide selection of suit jackets is a must for every greedy girl's wardrobe. Good quality suiting can not only do wonders for hiding a food baby which is how my body often reacts, but also creates an elegant silhouette by gently skimming the waist and hip line. I would always go for a longer line fitted blazer to team with leg lengthening leather trousers or some matching cropped suit trousers.
SHOP the BLAZERS
[show_shopthepost_widget id="2885943″]
THE A LINE
Whether it's a skirt or a dress, an A line fit is always the most flattering and easiest to wear whilst stuffed full of Camembert (Trust me, I speak from experience). I love the super chic feel of a Satin A line skirt with a soft cashmere sweater tucked in top handle bag and glitzy heels. Simple yet comfortable.
SHOP the A LINE
[show_shopthepost_widget id="2885949″]
---
C R E D I T S
Photography
Location
The Fine Cheese Co.
---