give to me your leather, take from me your lace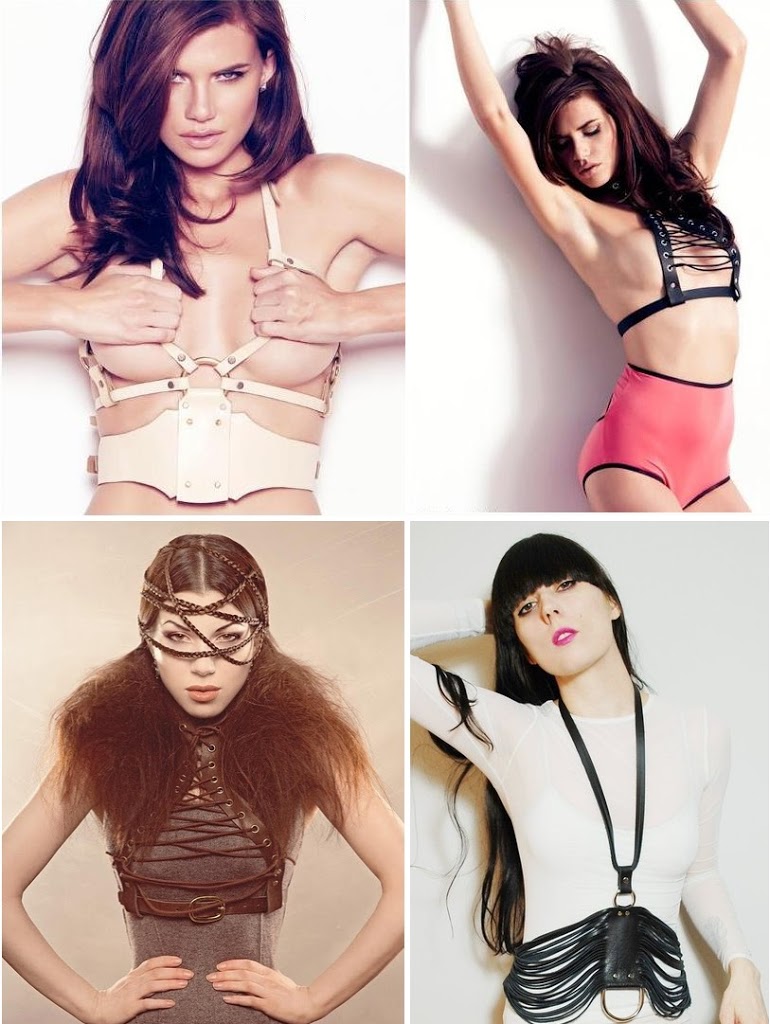 10th January 2012

Leather Harness Belts – AUDRAJEAN Images c/o – KindomOfStyle – AudraJean I predict the leather harness belts making a come back this Spring/Summer after seeing these incredible designs in the AurdaJean etsy shop. Worn over jersey basics with more leather accessories (do we get it that I really like leather?) and some statement Silver Jewelry will definitely be featuring in my wardrobe this coming season. I'd give my first born child for the corset style one in picture two! The designs range in price from $55 up to $350 so I admitt they aren't on the level of most student budgets (Note to parents, BIRTHDAY PRESENT) so I did a little searching and found these alternatives on ASOS        1. 3 Strap Pastel Harness Belt £18.00               2. Harness With Chain Detail £15.00          3. 4 Strap Pastel Harness Belt £20.00 I'd most definitely be happy with the Chain detail harness as a cheaper alternative, but as always, it's out of stock in my size! Which one is your favourite? | Follow LydiaEliseMillen on TWITTER | Follow LydiaEliseMillen on BLOGLOVIN | | Follow LydiaEliseMillen on FACEBOOK | Follow LydiaEliseMillen on GOOGLEFRIENDCONNECT |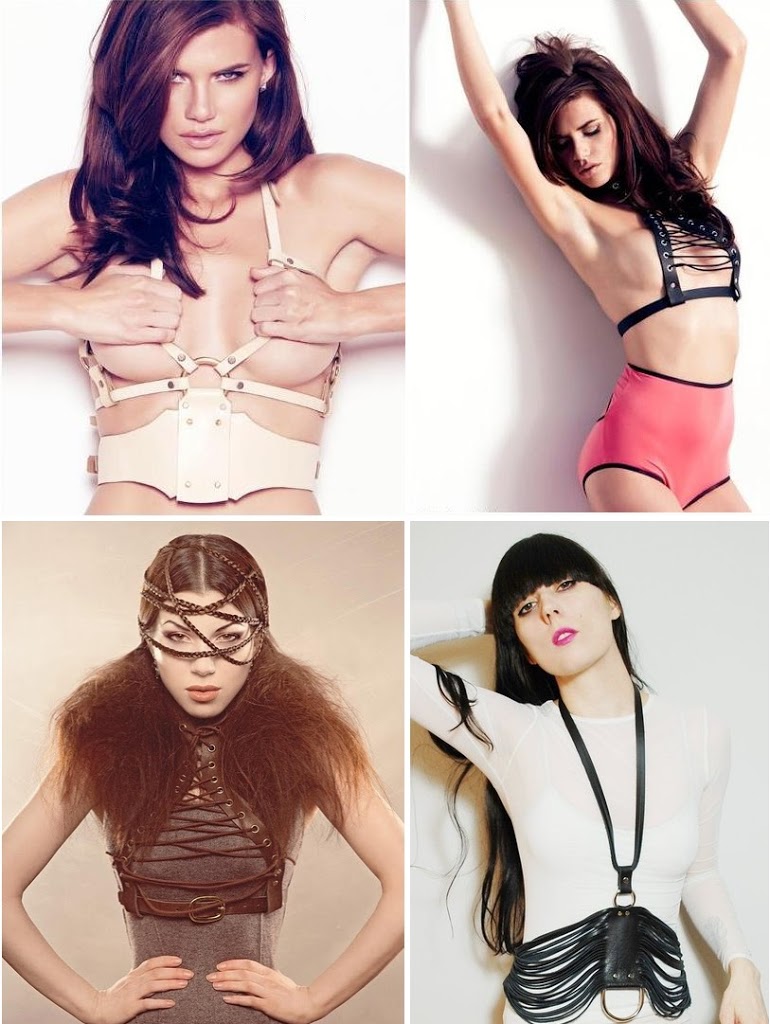 I predict the leather harness belts making a come back this Spring/Summer after seeing these incredible designs in the AurdaJean etsy shop. Worn over jersey basics with more leather accessories (do we get it that I really like leather?) and some statement Silver Jewelry will definitely be featuring in my wardrobe this coming season. I'd give my first born child for the corset style one in picture two!
The designs range in price from $55 up to $350 so I admitt they aren't on the level of most student budgets (Note to parents, BIRTHDAY PRESENT) so I did a little searching and found these alternatives on ASOS
I'd most definitely be happy with the Chain detail harness as a cheaper alternative, but as always, it's out of stock in my size!
Which one is your favourite?