festive outerwear for the party season
16th November 2016

 It makes me cold just thinking about the way I used to dress at this time of year when I was younger. Bare legs didn't phase me, a mini dress was always in style and I could rarely be bothered to queue for the coat room so I simply didn't bring one. "I could rarely be bothered to queue for the coat room so I simply didn't bring one." Now a days I find it just as enjoyable and satisfying, searching for, selecting and wearing the perfect festive outerwear as I do wearing it, being absolutely toasty and quietly smug about it. So I've teamed up with online designer store Avenue 32 to pick my favourite festive outerwear for the Party season obviously starting with this stunning item from Vivetta. Christmas Red It's not often that I wear red, but if ever there was a time of year for it, it would be now and this fur collared, Pillbox red coat from Vivetta with Military accents but feminine flare I absolutely fell in love. Kept simple with high-waisted black denim, Over the knee black boots and a metallic cross body bag, the coat is the total focal point of the outfit. This option is most definitely the dressier option for the festive season, ensuring you look great whilst also encapsulating festive cheer. Perfect for Christmas market dates and multiple glasses of mulled wine. Shop The Coats @ Avenue32 [show_shopthepost_widget id="2105875″]  Faux Fur Faux Fur is fail safe. Whenever it is bitterly cold outside and I simply cannot pile on enough layers to combat it, faux fur it the only option. Avenue32 Stocks the stunning and unique brand Shrimps which offers classic fabrics with colourful twists injecting personality and fun into what is usually an extremely chic option. Shop […]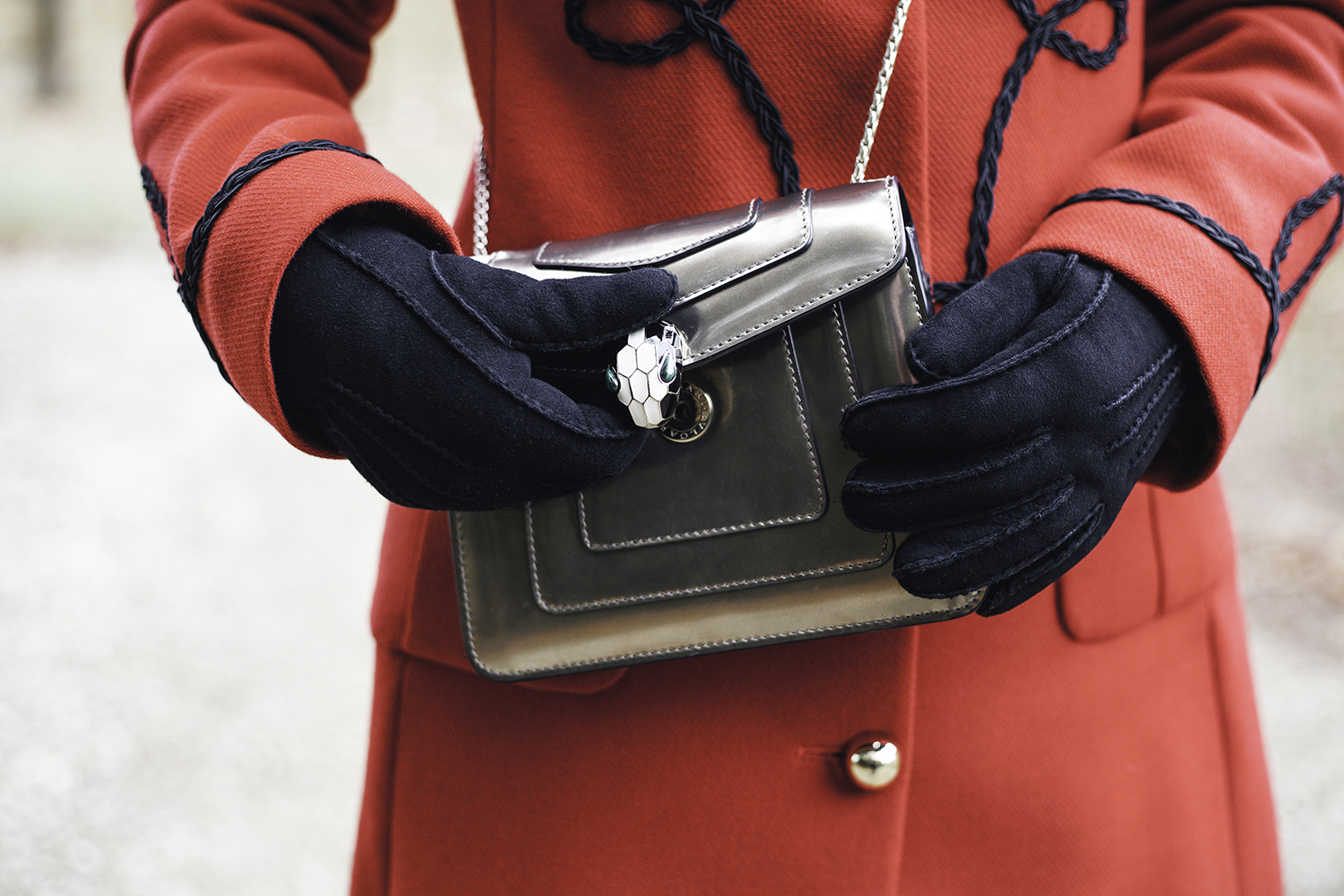 It makes me cold just thinking about the way I used to dress at this time of year when I was younger. Bare legs didn't phase me, a mini dress was always in style and I could rarely be bothered to queue for the coat room so I simply didn't bring one.
"I could rarely be bothered to queue for the coat room so I simply didn't bring one."
Now a days I find it just as enjoyable and satisfying, searching for, selecting and wearing the perfect festive outerwear as I do wearing it, being absolutely toasty and quietly smug about it.
So I've teamed up with online designer store Avenue 32 to pick my favourite festive outerwear for the Party season obviously starting with this stunning item from Vivetta.
Christmas Red
It's not often that I wear red, but if ever there was a time of year for it, it would be now and this fur collared, Pillbox red coat from Vivetta with Military accents but feminine flare I absolutely fell in love. Kept simple with high-waisted black denim, Over the knee black boots and a metallic cross body bag, the coat is the total focal point of the outfit. This option is most definitely the dressier option for the festive season, ensuring you look great whilst also encapsulating festive cheer. Perfect for Christmas market dates and multiple glasses of mulled wine.
Shop The Coats @ Avenue32
[show_shopthepost_widget id="2105875″]

 Faux Fur
Faux Fur is fail safe. Whenever it is bitterly cold outside and I simply cannot pile on enough layers to combat it, faux fur it the only option. Avenue32 Stocks the stunning and unique brand Shrimps which offers classic fabrics with colourful twists injecting personality and fun into what is usually an extremely chic option.
[show_shopthepost_widget id="2105251″]
The "Coatigan"
Festive doesn't need to be fancy and sometimes a good old hybrid of a snuggly cardigan and a statement coat is exactly what you need. This statement stripe Coatigan from Isabel Marant Etoile is the perfect layering option for the colder months whilst easily dressing up with leather trousers, heels and a crisp white shirt. The touch of red is always a nice festive addition.
[show_shopthepost_widget id="2119648″]
Delicate Details
The floral embroidered cape from Vilshenko is the ultimate high end outerwear piece. With the intricate embroidery taking centre stage on even the most simple of black outfits. Smart black jeans and a top handle bag making the perfect partners for a festive, feminine and most importantly, warm, coat!
[show_shopthepost_widget id="2119652″]

The Dressing Gown
What's better than wearing a dressing gown all day? Not a lot to be perfectly honest. So we have a lot to thank the person who came up with that idea for, that is for sure. This belted wool duster coat from Harris Wharf London  is a simplistic and timeless option for the girl that doesn't want to get out of bed, so basically the large majority. It's deep brown tone compliments cable knit creams and freshly shined chelsea boots perfectly with the "v" neckline allowing for statement earth toned scarfs to make an appearance.
[show_shopthepost_widget id="2119655″]