fashionable denim that still flatters your figure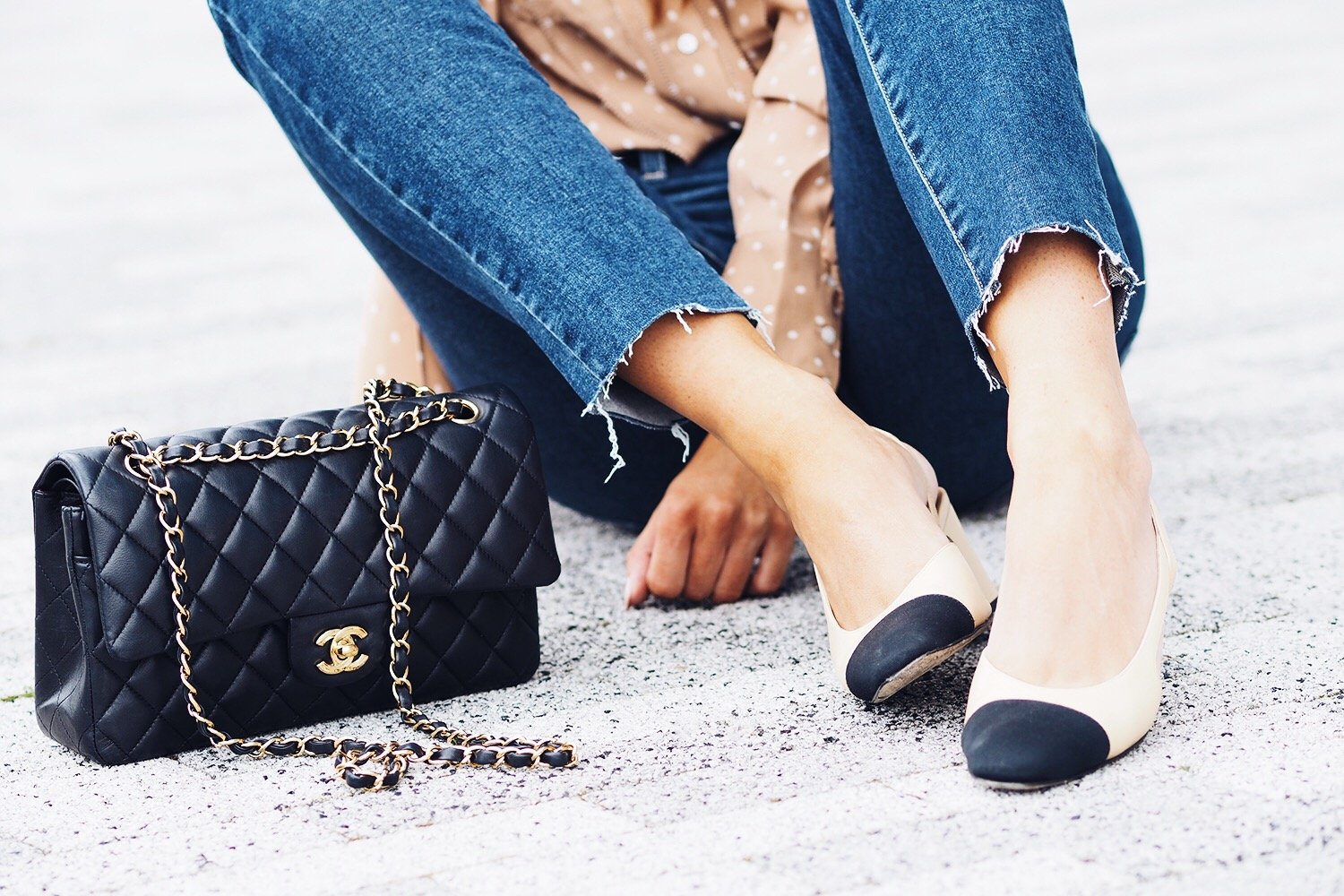 18th July 2016

I am not blessed with a shapely silhouette, I'm slight, petite and once even described as "frail". I took it on the chin and added it to that ever growing list of "Character Building Insults" of which I have become quite the collector over the years. I might be frail but my skin is thick. I lay awake in bed one night, one of those nights where I struggle to drift off because all I can think of is what I plan to wear or buy the next day. I know I can't believe I'm admitting that either, but it's true. During my racing thoughts one night I decided that I wanted to try something new. I wanted to side step my comfort zone somewhat and try some different styles of denim. I wanted high waisted, I wanted vintage wash denim and I wanted on trend cuts and styles. My first stop was Topshop, I real high street destination when it comes to denim. With hundreds of styles to choose from in just as many washes I felt this would be the best place to start to test the on-trend-denim waters and see how choppy it was possibly going to be. Needless to say it was not smooth sailing. I tried on my first pair of "Mom" jeans and wanted to cry at how pitiful I looked in them. What tiny shape I posessed was swallowed by the weight of the denim and I looked anything but on-trend I can assure you. "I'm slight, petite and once even described as "frail"." I left feeling defeated by denim and envious of all the bootylicious bloggers I had seen wearing them so effortlessly. "You can't win them all, Lydia" I told myself optimistically and decided to go in search of a happy […]
I am not blessed with a shapely silhouette, I'm slight, petite and once even described as "frail". I took it on the chin and added it to that ever growing list of "Character Building Insults" of which I have become quite the collector over the years. I might be frail but my skin is thick.
I lay awake in bed one night, one of those nights where I struggle to drift off because all I can think of is what I plan to wear or buy the next day. I know I can't believe I'm admitting that either, but it's true. During my racing thoughts one night I decided that I wanted to try something new. I wanted to side step my comfort zone somewhat and try some different styles of denim. I wanted high waisted, I wanted vintage wash denim and I wanted on trend cuts and styles.
My first stop was Topshop, I real high street destination when it comes to denim. With hundreds of styles to choose from in just as many washes I felt this would be the best place to start to test the on-trend-denim waters and see how choppy it was possibly going to be.
Needless to say it was not smooth sailing.
I tried on my first pair of "Mom" jeans and wanted to cry at how pitiful I looked in them. What tiny shape I posessed was swallowed by the weight of the denim and I looked anything but on-trend I can assure you.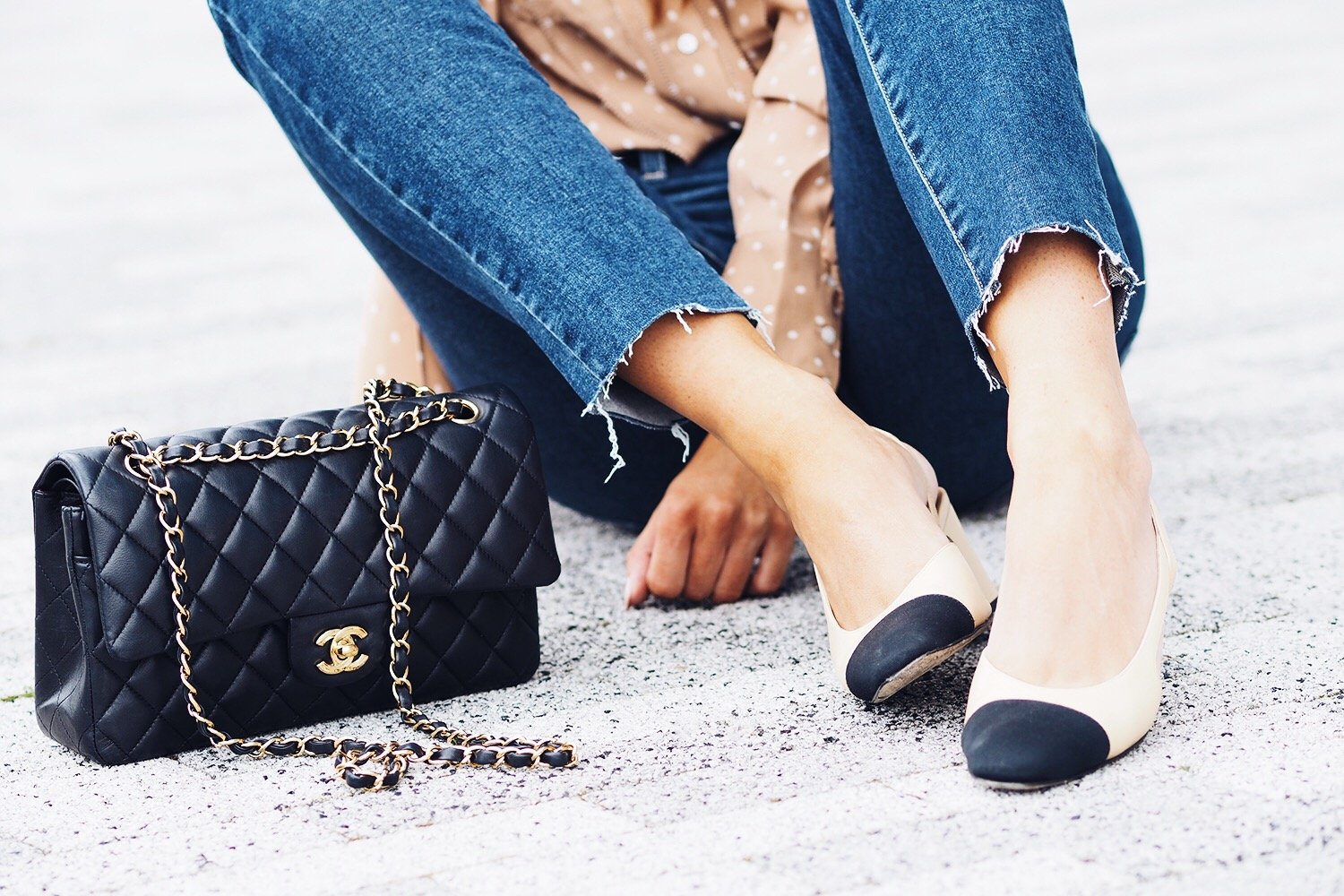 "I'm slight, petite and once even described as "frail"."
I left feeling defeated by denim and envious of all the bootylicious bloggers I had seen wearing them so effortlessly. "You can't win them all, Lydia" I told myself optimistically and decided to go in search of a happy medium.
I love the high street, I really do. It is where we get to experiment before we commit, where we find those gems, those game changes and those bargains we can't wait to share with our friends. But there are exceptions and I will be the first to tell myself when I need to put my hand in my pocket and put my money where my mouth is.
Shop TOPSHOP Denim
[show_shopthepost_widget id="1777119″]
I found myself headed for the only destination for premium denim in times of need like this; The Selfridges Denim Department. Many an time have their wonderful staff saved me from my denim related woes, and this really was no exception. I made a B-line for the Paige concession and it all went swimmingly from there. Paige Denim are one of the most comfortable denim brands I have ever had the pleasure of touching my tush and their high waisted styles really form fit when it comes to petite frames. Speaking of petite frames, did I mention that they are also one of the few denim brands to provide us 23 inchers with the right to possess quality denim?
The Jacqueline Straight – High Rise Straight Crop from this seasons Paige denim collection was the style that I was looking for. The waist rise was comfortable and flattering. The straight cut shape too was flattering and slimming on my legs whilst the fabrics were breathable, comfortable and light weight. The raw hem detailing fed my love of vintage denim perfectly although I have been known to cut some slits in to a pair of £200 denim before and am undecided on this current pairs fate.
Chanel accessories and my current favourite blouse which I nabbed in the end of season sales, make for the finishing touches to this new style of denim that I've fallen head over heels for.

Shop The Post
Blouse – Me+Em
Denim – Paige
Bag – Chanel
Shoes – Chanel
Bracelets – Monica Vinader | Theofilis | Thomas Sabo
Sunglasses – Porche Design