ebay picks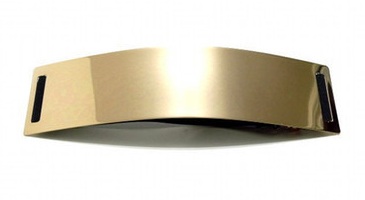 2th August 2012

I've had lot's of people wanting to know where some of my Ebay items are from so I thought I'd dedicate a post to telling you all where you can grab them along with some other of my favourite bargains! This is the belt from my last post which cost me about £12 which you can order HERE, however it is a seller in Asia therefore you will have to wait a few weeks. I've seen a similar one in Zara with gold spikes…so you can imagine how happy that one made me! These are the bargain beauties from the LOVELYSALLY post that I did earlier this week, I absolutely fell in love with these shoes for my holiday to Morocco, a small heel but enough to make you feel like you've made an effort but grungy enough that you don't feel over dressed and at £10….in all honesty it would be rude not to, GRAB THEM HERE! I'm sure everyone is sick of viewing the American Apparel Disco pants on blogs across the country (guilty as charged) however I found these on Ebay for around £9. I'd already ordered some from Miss Guided for double that but they are so comfortable and on trend that I couldn't not share them with you, you can get yours HERE or more colours HERE! Well this clutch caused me a bit of a Hoo-Haa when I tried to pull a funny by calling it a "hermes" clutch in THIS POST….it's not hermes…not even close I got mine for £15 at Bovingdon market, How very posh! I want to get it in black as well so I had a little search and found it in every colour known to man from THIS SELLER its another Asian Seller so prepare to wait! I've got these […]
I've had lot's of people wanting to know where some of my Ebay items are from so I thought I'd dedicate a post to telling you all where you can grab them along with some other of my favourite bargains!
These are the bargain beauties from the LOVELYSALLY post that I did earlier this week, I absolutely fell in love with these shoes for my holiday to Morocco, a small heel but enough to make you feel like you've made an effort but grungy enough that you don't feel over dressed and at £10….in all honesty it would be rude not to, GRAB THEM HERE!
I'm sure everyone is sick of viewing the American Apparel Disco pants on blogs across the country (guilty as charged) however I found these on Ebay for around £9. I'd already ordered some from Miss Guided for double that but they are so comfortable and on trend that I couldn't not share them with you, you can get yours HERE or more colours HERE!
AAAAAAAND FINALLY I stumbled across these American Apparel inspired socks for £1.99 and ordered a pair just because I've always wanted some…and you should to for that price. Order them HERE!
But make sure you check out the EBAY STORE that these came from as there are some more bargains to be had.
| Follow LydiaEliseMillen on TWITTER | Follow LydiaEliseMillen on BLOGLOVIN |