birthday girl
14th April 2015

So as I'm sure you've guessed today is my Birthday and for the first time in god knows how many years, the sun is shining. Turning 27 has left me feeling slightly strange, I think it's the feeling of comfort. With every year I feel like I know a little more about myself and that no matter where each year leads me. Everything will be OK. I remember oh-so-well, how painfully insecure I was this time 10 years ago. How much I cared about what others around me thought. Yet now, it's difficult for even those who set out to ruin your day (which the internet is so rife with) to do so. Being a young girl was so hard, the smallest things meant so much, friends betrayed you, boys broke your heart but now I know they were all lessons, preparing you for the strength you'll need to live a truly wonderful life. You only realise how far you've come, when look back at the footprints you've left behind. Boots – Chloe     Blazer – Hush     Tee – Topshop      Shorts – Sheinside     Sunglasses – Vintage Rayban     Bag – Celine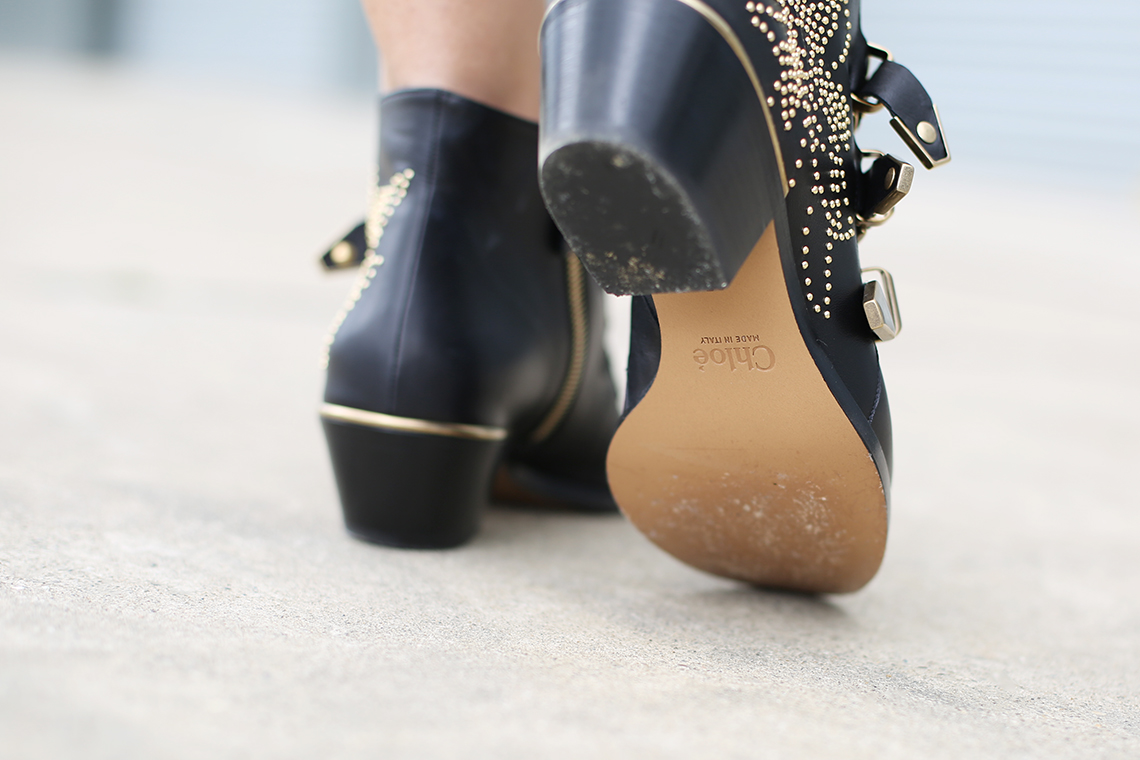 So as I'm sure you've guessed today is my Birthday and for the first time in god knows how many years, the sun is shining.
Turning 27 has left me feeling slightly strange, I think it's the feeling of comfort. With every year I feel like I know a little more about myself and that no matter where each year leads me. Everything will be OK. I remember oh-so-well, how painfully insecure I was this time 10 years ago. How much I cared about what others around me thought. Yet now, it's difficult for even those who set out to ruin your day (which the internet is so rife with) to do so.
Being a young girl was so hard, the smallest things meant so much, friends betrayed you, boys broke your heart but now I know they were all lessons, preparing you for the strength you'll need to live a truly wonderful life.
You only realise how far you've come, when look back at the footprints you've left behind.
---
Boots – Chloe     Blazer – Hush     Tee – Topshop      Shorts – Sheinside     Sunglasses – Vintage Rayban     Bag – Celine