belle neige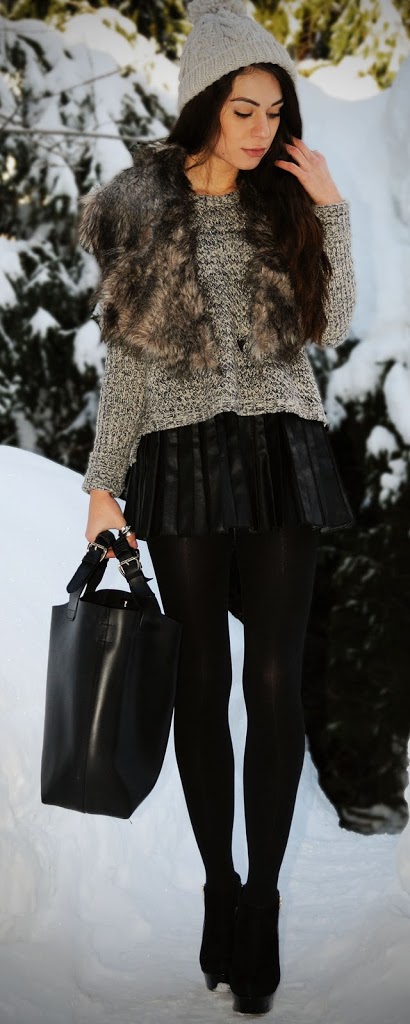 9th January 2012

Hat – Topshop Fur Stole – ASOS Jumper – New Look Skirt – Primark (thanks to llymlrs.com) Bag – Romwe Rings – H&M, Topman Necklace – Topman Shoes – Melody Direct   So I've only been here, what, 10 days now? And this will be the first and only shots I get on this visit to Verbier….How rubbish am I? To be fair to me though, the weather has been awful and this is the first day it hasn't been raining/snowing/sleeting/blowing every tree in the resort down. Sods law it should be on my last day, I haven't even been ski-ing this time now that is bad. However having the weather so terrible has really been a godsend, I've been able to get ahead with my dissertation and should finish the section I'm on today, how productive of me! Now onto my outfit. I have been searching every Primark within reach for this damn skirt and nothing, except for a few confused looks and head scratches from the sales assistants. So when I happened to be on Twitter at the exact right time that Lily Melrose (from llymlrs.com ) had offered to get people them from the Primark near her. I jumped at the chance and was even more happy to find it had gone down in price! And the best thing about this skirt apart from the pleather pleats….IT COMES IN A SIZE 6!! This makes a huge amount of difference for me as I have a really small waist so when it comes to finding skirts and shorts to fit I have an absolute nightmare as most fashion retailers don't cater for us little ones and I usually end up having to use an elasticated alice band to keep it up haha! Well I'm home tomorrow and back […]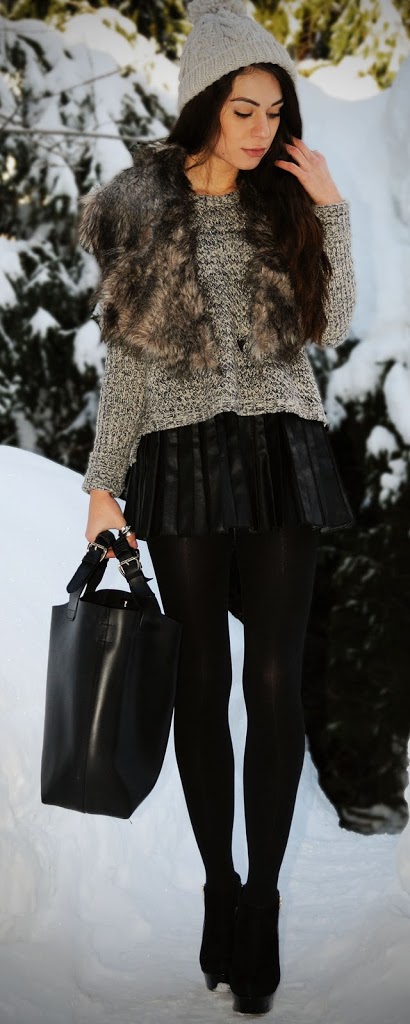 Skirt – Primark (thanks to llymlrs.com)
So I've only been here, what, 10 days now? And this will be the first and only shots I get on this visit to Verbier….How rubbish am I? To be fair to me though, the weather has been awful and this is the first day it hasn't been raining/snowing/sleeting/blowing every tree in the resort down. Sods law it should be on my last day, I haven't even been ski-ing this time now that is bad.
However having the weather so terrible has really been a godsend, I've been able to get ahead with my dissertation and should finish the section I'm on today, how productive of me!
Now onto my outfit. I have been searching every Primark within reach for this damn skirt and nothing, except for a few confused looks and head scratches from the sales assistants. So when I happened to be on
Twitter
 at the exact right time that Lily Melrose (from
llymlrs.com 
) had offered to get people them from the Primark near her. I jumped at the chance and was even more happy to find it had gone down in price! And the best thing about this skirt apart from the pleather pleats….IT COMES IN A SIZE 6!! This makes a huge amount of difference for me as I have a really small waist so when it comes to finding skirts and shorts to fit I have an absolute nightmare as most fashion retailers don't cater for us little ones and I usually end up having to use an elasticated alice band to keep it up haha!
Well I'm home tomorrow and back for Spring term at University, I can't believe how quickly its going…I'm starting to get a little nervous!