autumn style staples : knitwear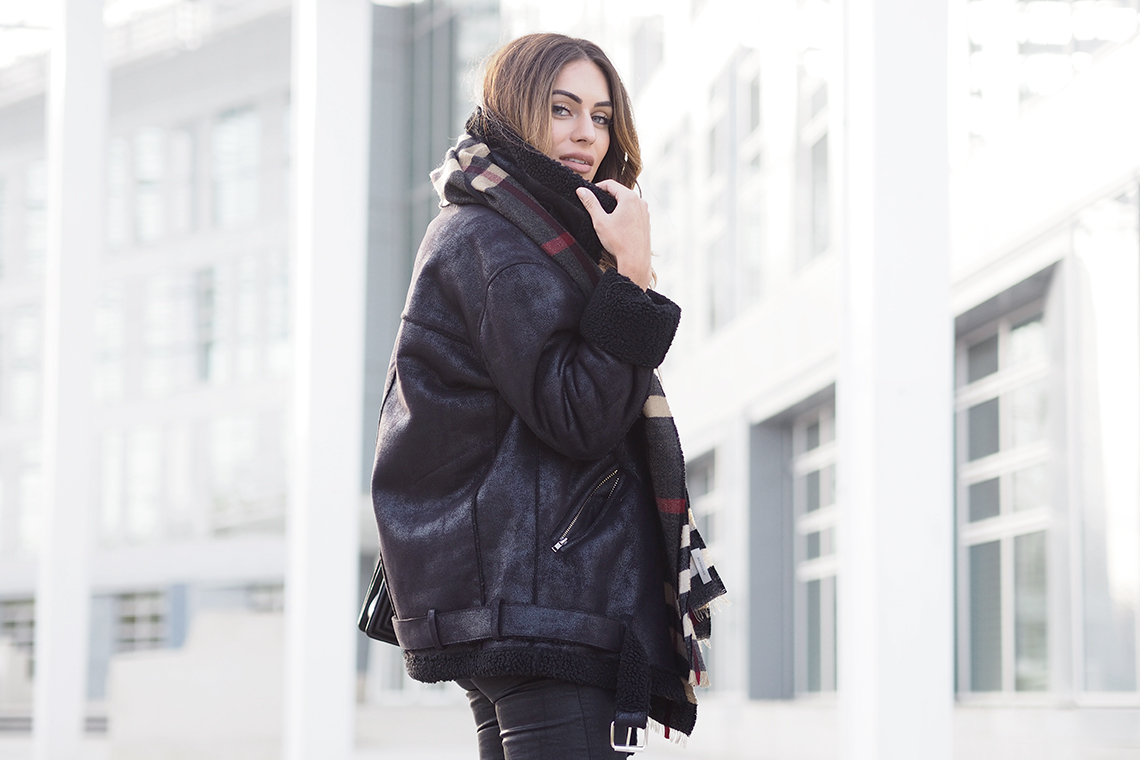 26th October 2015

Not only did we gain an extra hour in bed this weekend, but I'd say I gained an entire rails worth of space by packing up my Summer Wardrobe ready for storage, I can feel my purse shudder as I type this. Over the last few weeks I have kissed goodbye to the warmth that would greet my legs as they emerged from under the duvet, to the amber coloured evenings, and bright blue morning skies, I've kissed goodbye to Summer. "Baby, it's cold out!" As the leaves fall, fashion becomes more than just fabric draped over your body. It needs to insulate, breath, move all while looking flawless because baby it's cold out. Autumn/Winter staples are now the object of my desire, Starting with knitwear. Knitwear is a key factor of every Autumnal outfit so it's important to get it right. This is where I move away from the fast fashion stores and like to put a little more money where my mouth is. This Arctic White high neck jumper by Laura Scott is a staple for this season. The light tones balance dark denim or deniers perfectly whilst the high neck is a great alternative to restrictive roll necks yet still keeping me warm on this frosty Monday morning train ride London bound. Wrap up warm ladies! This post was shot on the Olympus PEN E-PL7 & the 45mm lens. Shop The Post Knitwear – Laura Scott     Shearling coat – old (similar here & here)     Scarf – Burberry     Jeans – Missguided      Boots – Chloe     Bag – Chanel [show_shopthepost_widget id="1135462″]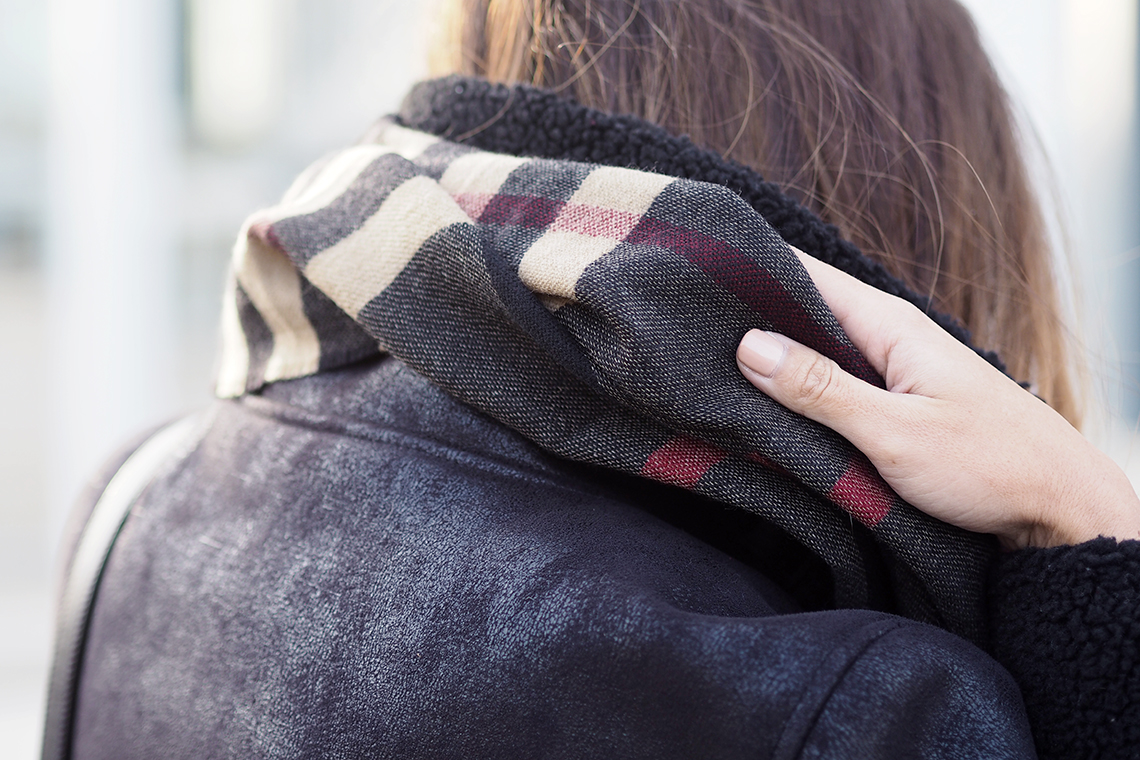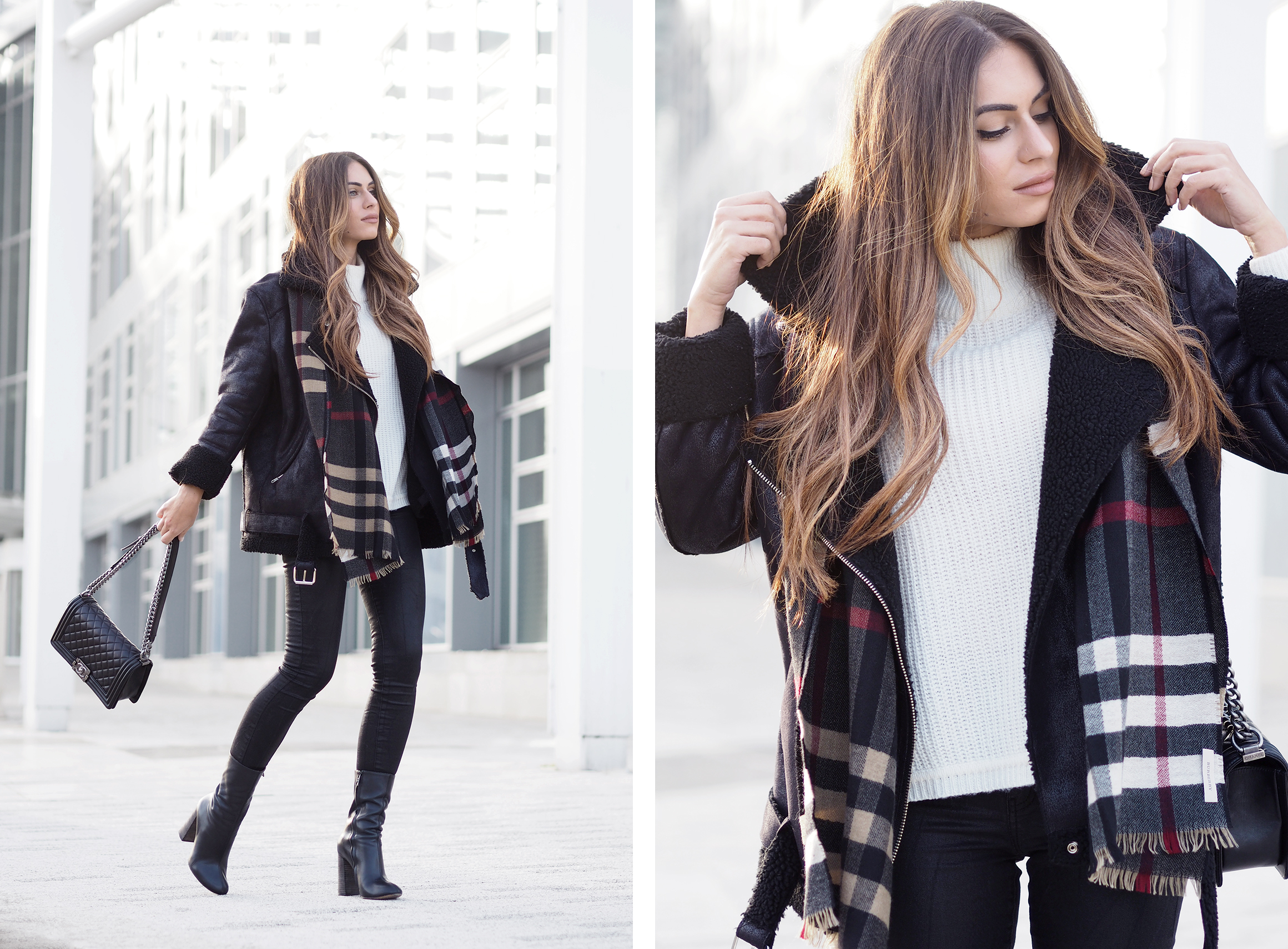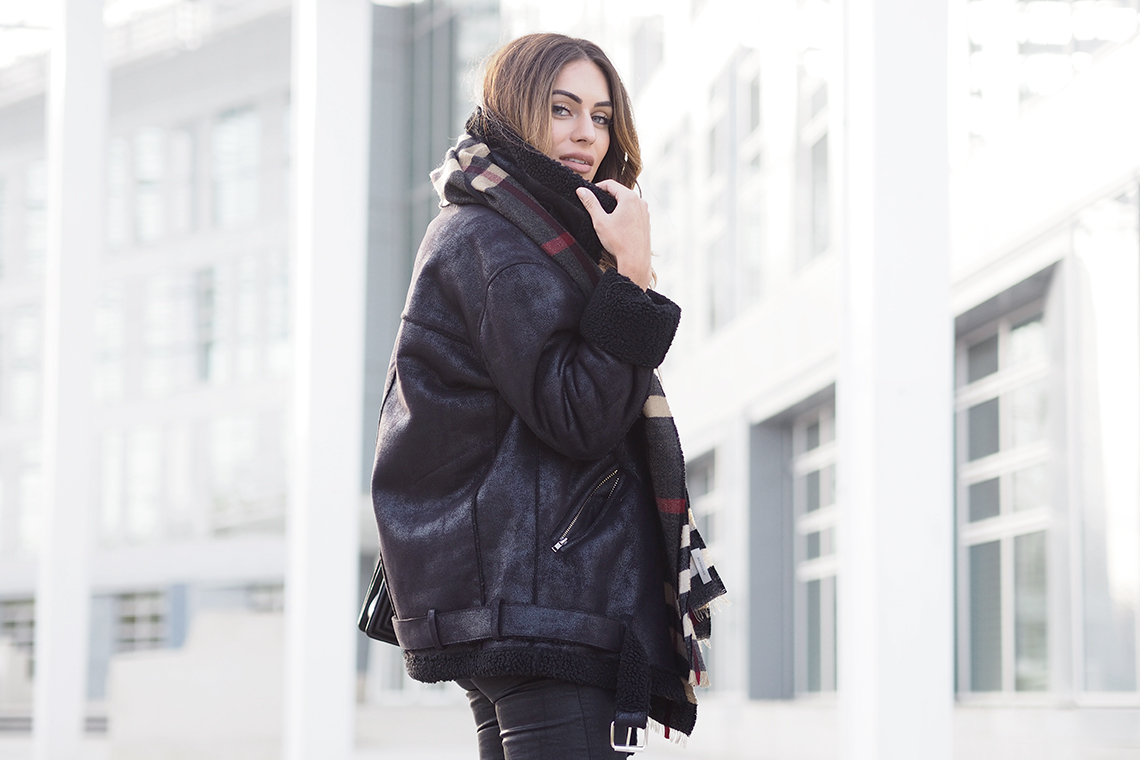 Not only did we gain an extra hour in bed this weekend, but I'd say I gained an entire rails worth of space by packing up my Summer Wardrobe ready for storage, I can feel my purse shudder as I type this. Over the last few weeks I have kissed goodbye to the warmth that would greet my legs as they emerged from under the duvet, to the amber coloured evenings, and bright blue morning skies, I've kissed goodbye to Summer.
---
"Baby, it's cold out!"
---
As the leaves fall, fashion becomes more than just fabric draped over your body. It needs to insulate, breath, move all while looking flawless because baby it's cold out. Autumn/Winter staples are now the object of my desire, Starting with knitwear. Knitwear is a key factor of every Autumnal outfit so it's important to get it right. This is where I move away from the fast fashion stores and like to put a little more money where my mouth is. This Arctic White high neck jumper by Laura Scott is a staple for this season. The light tones balance dark denim or deniers perfectly whilst the high neck is a great alternative to restrictive roll necks yet still keeping me warm on this frosty Monday morning train ride London bound. Wrap up warm ladies!
This post was shot on the Olympus PEN E-PL7 & the 45mm lens.
---
Shop The Post
Knitwear – Laura Scott     Shearling coat – old (similar here & here)     Scarf – Burberry     Jeans – Missguided      Boots – Chloe     Bag – Chanel
[show_shopthepost_widget id="1135462″]