a stella summer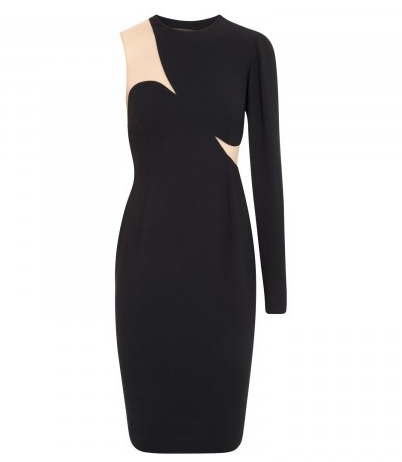 16th April 2013

If I'm not lusting after her stunning handbags, I'm dribbling over her dresses and when it comes to Stella McCartney dresses there are probably two things that spring instantly to mind – simple elegance and a fascinating sense of androgyny, which is beautifully showcased in the dresses from her Spring/Summer 2013 collection. While all the dresses have grown-up simplicity and fresh, simple cutting in common, they nevertheless span a wide variety of styles. Sexy, form-fitting strapless pieces with high splits are kept understated by their knee length and signature McCartney clean lines, while looser silk frocks feature the most delicate of prints. The jacquard tea dress, with its bright and ultra-girly pink and orange floral print, is perfect for a number of summer events I'm attending and surely the most sophisticated way to wear the neon trend this season.Perhaps most stunning of all are the colour block dresses. In monochrome or bright orange or green against a pale background, these pieces are as simple in cut as to tend towards the more androgynous end of the spectrum and brilliant in design, providing a modern, understated take on the illusion dress. Intriguing curved shapes and sheer panels are placed with expert precision, suggesting the curves of a woman's figure beneath the clean lines of the dress. A gorgeous example is the Cleo dress. A sleeveless design featuring a high, round neck, knee length and relaxed fit, this silk cocktail dress couldn't be easier to wear. The contrast of vivid tangerine with white and soft duck-egg blue is fresh and modern, while the way in which the main tangerine section curves around the body is inspired, running from the bust to the small of the back in such a way as to subtly flatter the shape of the wearer. Sexy without being obvious, […]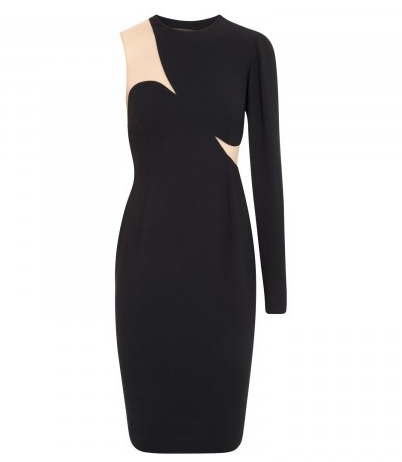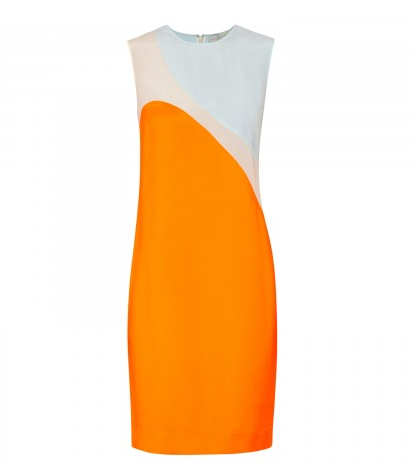 If I'm not lusting after her stunning handbags, I'm dribbling over her dresses and
when it comes to Stella McCartney dresses there are probably two things that spring instantly to mind – simple elegance and a fascinating sense of androgyny, which is beautifully showcased in the dresses from her Spring/Summer 2013 collection.

While all the dresses have grown-up simplicity and fresh, simple cutting in common, they nevertheless span a wide variety of styles. Sexy, form-fitting strapless pieces with high splits are kept understated by their knee length and signature McCartney clean lines, while looser silk frocks feature the most delicate of prints. The jacquard tea dress, with its bright and ultra-girly pink and orange floral print, is perfect for a number of summer events I'm attending and surely the most sophisticated way to wear the neon trend this season.

Perhaps most stunning of all are the colour block dresses. In monochrome or bright orange or green against a pale background, these pieces are as simple in cut as to tend towards the more androgynous end of the spectrum and brilliant in design, providing a modern, understated take on the illusion dress. Intriguing curved shapes and sheer panels are placed with expert precision, suggesting the curves of a woman's figure beneath the clean lines of the dress.
A gorgeous example is the Cleo dress. A sleeveless design featuring a high, round neck, knee length and relaxed fit, this silk cocktail dress couldn't be easier to wear. The contrast of vivid tangerine with white and soft duck-egg blue is fresh and modern, while the way in which the main tangerine section curves around the body is inspired, running from the bust to the small of the back in such a way as to subtly flatter the shape of the wearer. Sexy without being obvious, it's the perfect party dress for Spring and Summer.