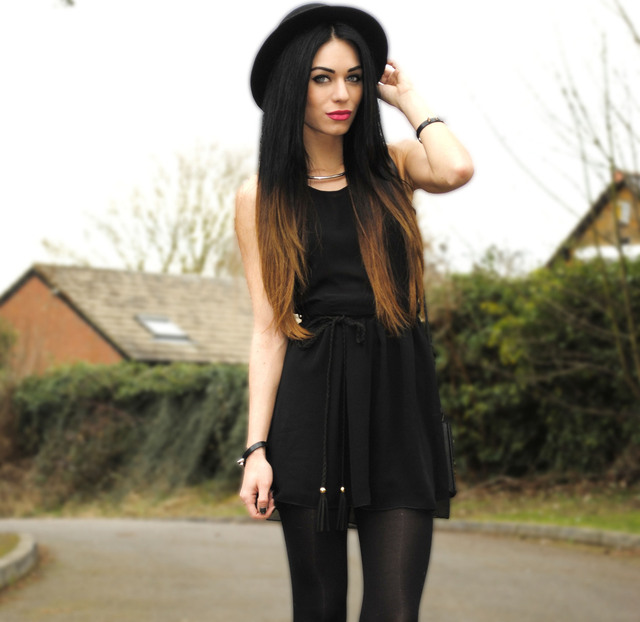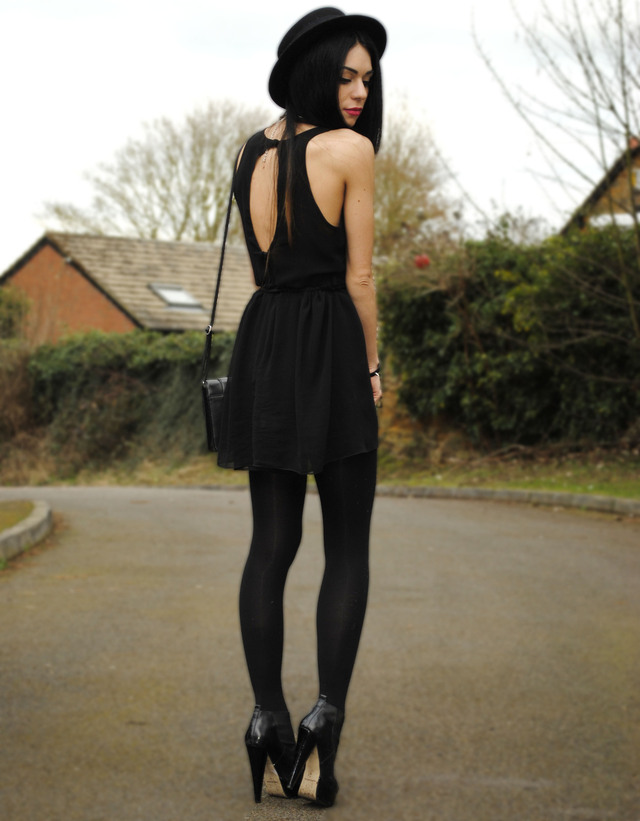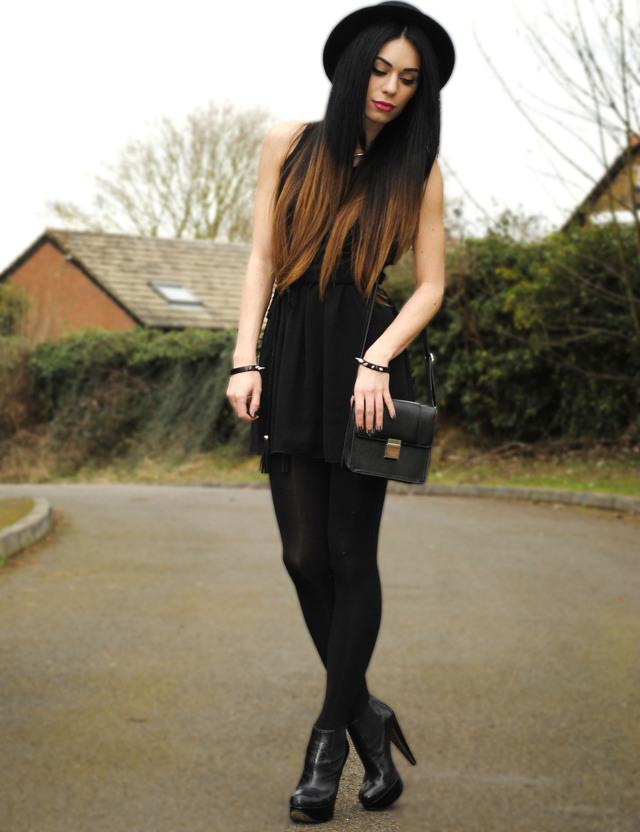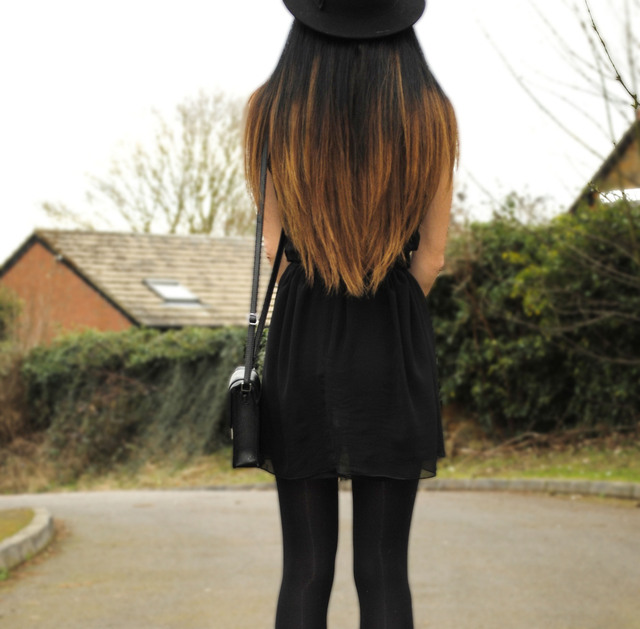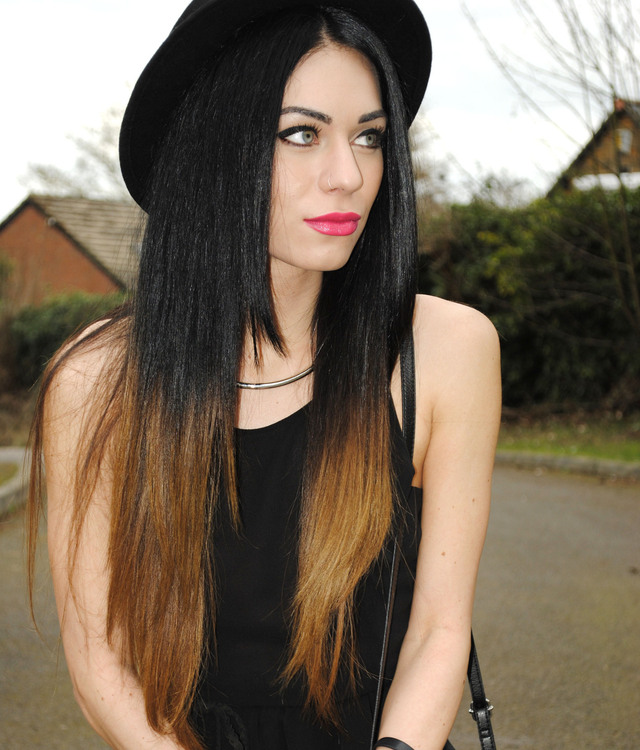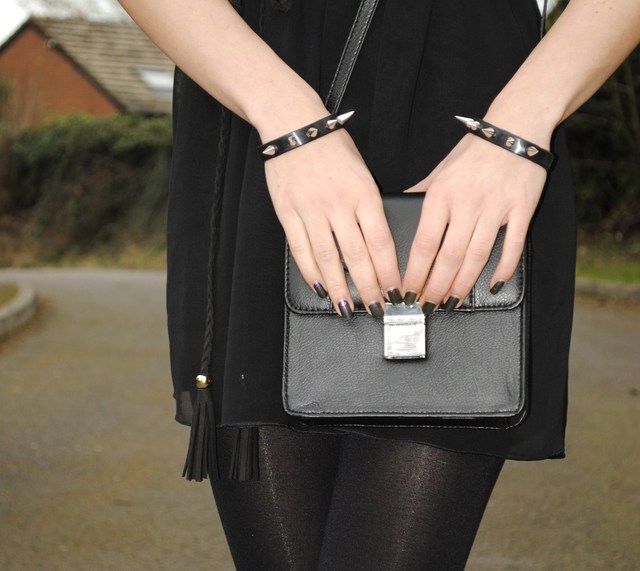 Dress – C/O
INLOVEWITHFASHION
Hat – H&M Shoes – Topshop Boutique Bag – H&M Bracelets – Topshop Necklace – H&M Lipstick – M.A.C. Impassioned
I've always maintained that my dress sense is usually a reflection of my mood and unfortunately guys, I'm going through a pretty rough time at the moment, so you may need to bare with me in regards to depressing tweets and status' but I'll be alright so don't you worry now.
On the contrary, even though this is my depressing outfit, as me and my new blogger buddy
Ngoni
discussed over dinner and vino the other night, you can just NEVER go wrong with an all black outfit, effortless and chic so that is exactly why I picked this from the
New Arrivals page on the Love website
this week. I absolutely love it, its just one of those dressers that can go from day to night in a heart beat, and me being the lazy fowker that I am, find that an extreme selling point!
I also thought I'd show you guys a better quality picture of my hair from behind (also I don't really see the back of me all that often so its for me aswell). Obviously many of you saw the not so positive comment about my hair in yesterdays post but I promise it hasn't changed my love for my new hair. The reason why I did it was because I'm never going to cut my hair, I've learnt to accept that now, I just do not suit anything but long hair. But I also felt like my hair was portraying more of a glamorous person, which I don't feel is really me right now.
I got my hair done at the
Christian Wiles Salon
in Northampton after I spent some time pestering whoever looks after their facebook page. I then randomly dropped by and was informed that they had two experts in Ombre hair (or as they call it, Smudging) I was put into the hands of the absolutely hilarious Matt, a Scouser with an obvious love for what he does, because quite frankly, I loved every minute of the experience, he kept me entertained whilst also at complete ease as when I visit hair dressers, I tend to get heart palpitations…Oh and I forgot to mention, the head massage….anyone had one of those at the Hair Salon? Ever had one so good that you have to try so hard not to show how much your enjoying it and don't want it to end? YEAH THAT!
Awkward!
| Follow LydiaEliseMillen on TWITTER | Follow LydiaEliseMillen on BLOGLOVIN |